**affiliates present**
If you are just joining this craziness, welcome to the One Room Challenge! You can find details here, but the quick story is I am trying to finish a laundry list of items in not one, but two rooms in my house in just six weeks! So each week you will see two posts on Wednesdays, one for my master bedroom and one for my dining room.
The dining room is moving along.  Do I wish I could cross off more on my to do list, yes, but I'm happy with what I accomplished this week! I started gathering all of the art work I want to use for the feature wall and am pretty happy with my little collection.  I may hit up some more antique and thrift stores this week to find a couple more, but I would be ok with what I have.
The big project I finished this week was refinishing my antique tea cart.  I got this years ago at a garage sale and of course had no idea what I would do with it, but loved it to much to leave it!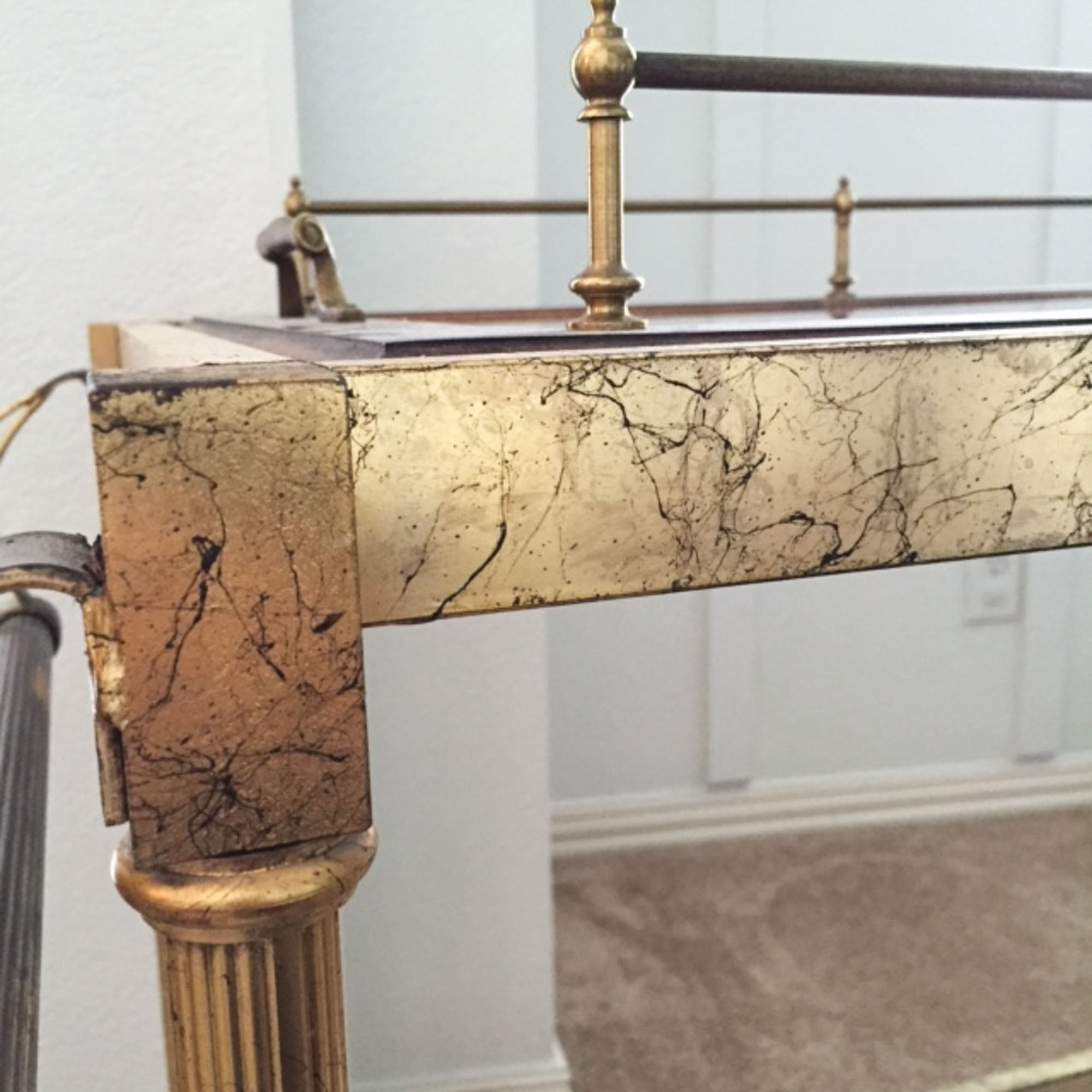 I loved the gold, but it was the gold with the black veins running through it that I didn't love.  So I decided to correct that with some simple rub and buff.  Super easy and took about 5 minutes.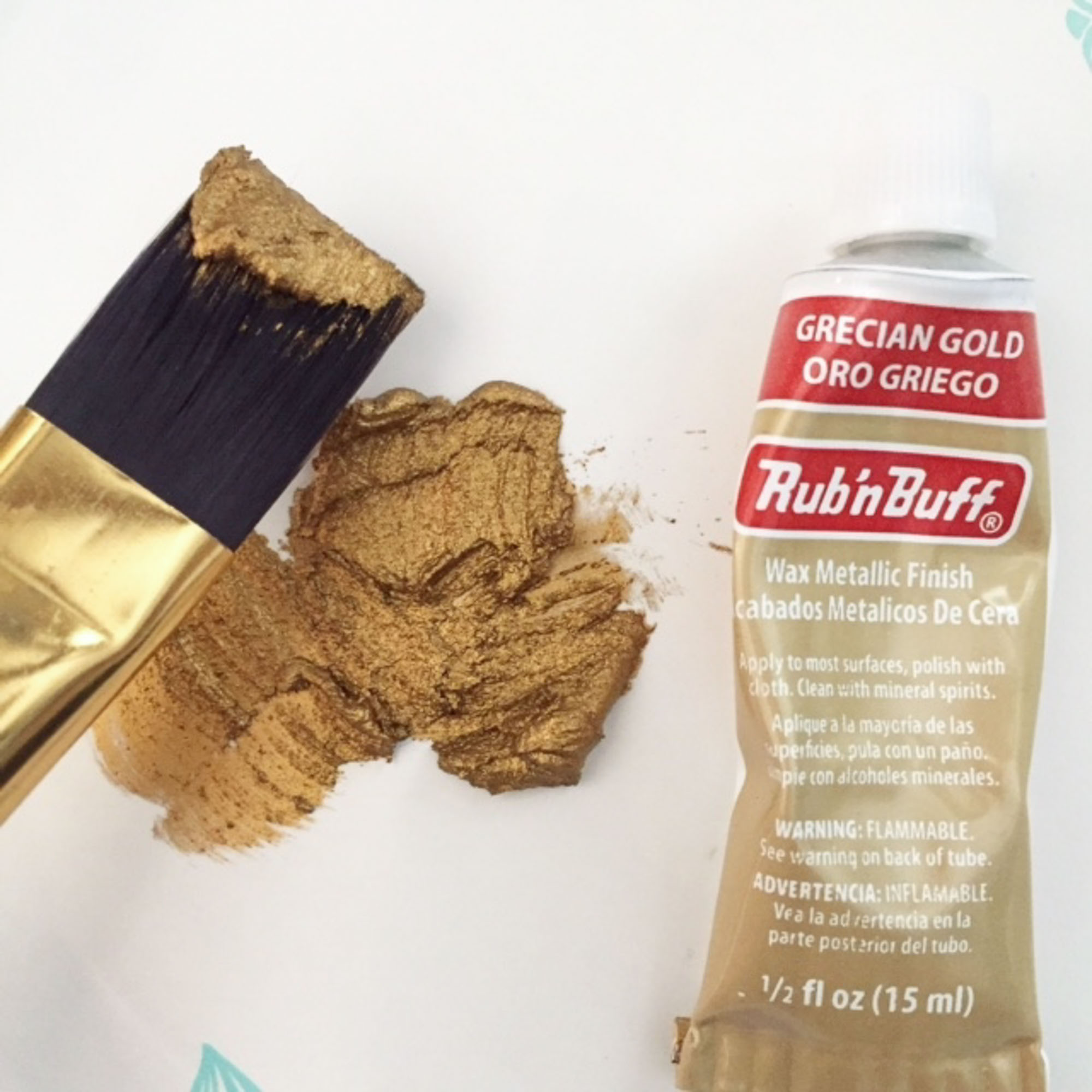 Next I needed to replace the glass.  It was the thinnest piece of glass I have ever seen and I was constantly afraid it would break under any pressure, so I decided to go with plexiglass.  Cost effective.  Strong.  And waiting for me at Lowes! Take your measurements and they will cut it to size for you.  Perfect!
Last but for sure not least… is the fun I needed to add! I have been in love with Society Social's Bar Carts for forever! The caning and the different pops of color with the gold are so fun.  I still had some caning (you can buy some here) that I found in a thrift store left from this project, so I simply cut it to the size of the perimeter, used some painters tape to make it into a square and then spray painted it.  I went back and forth a million times on which color I wanted to do because there was room for several different accent colors, but a beautiful blue won out!  And I can always just take it out too so it's the best of both worlds.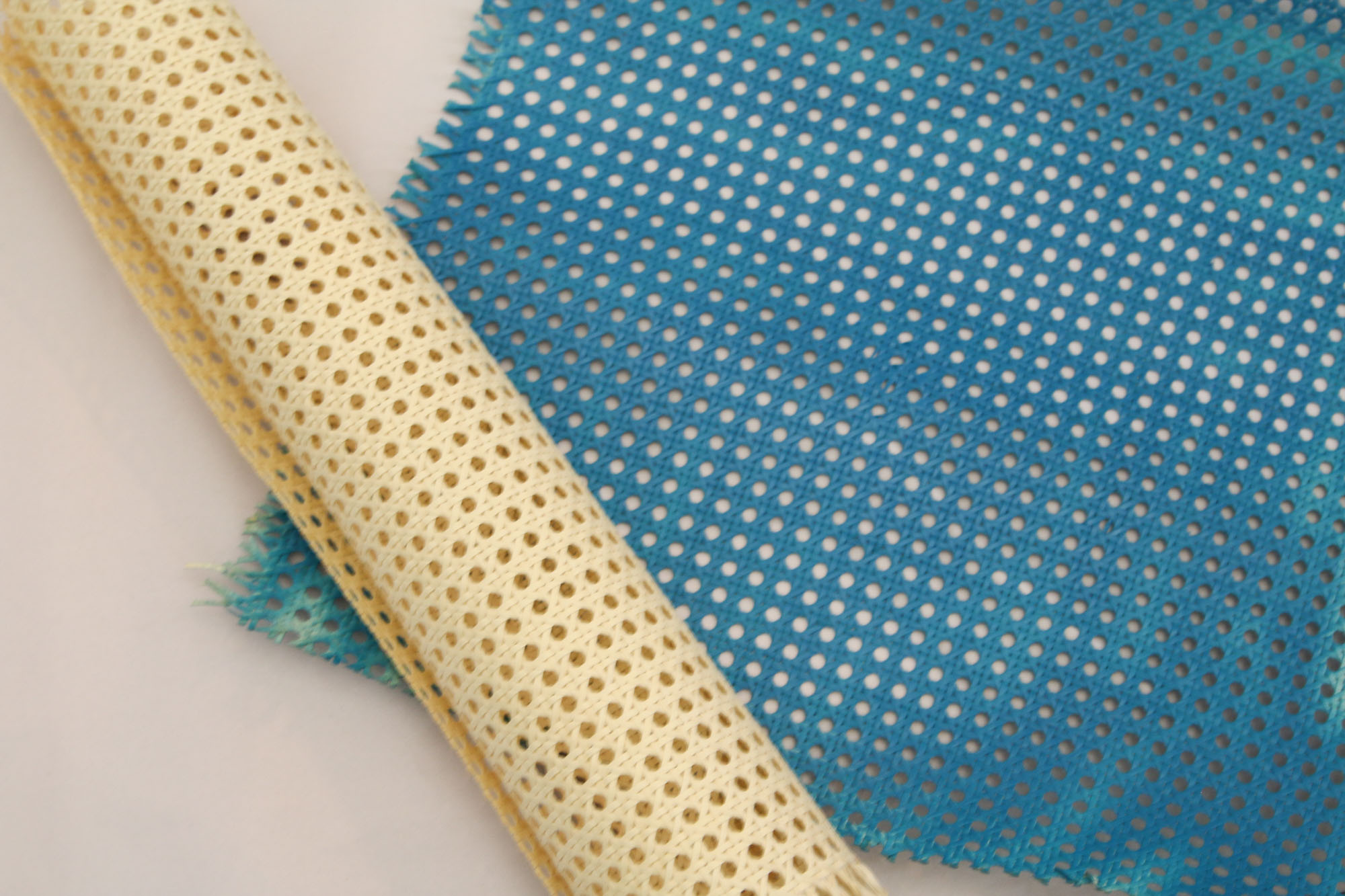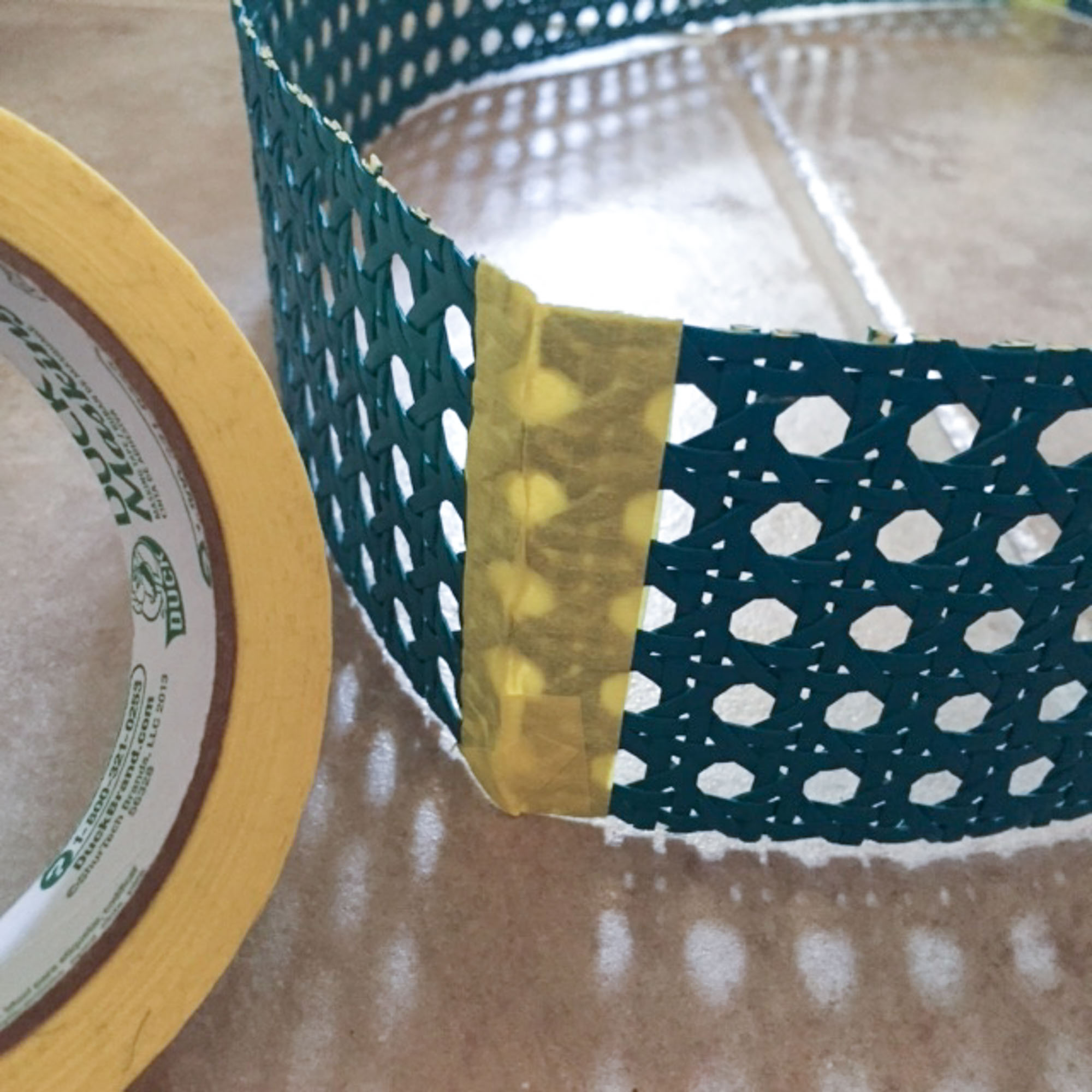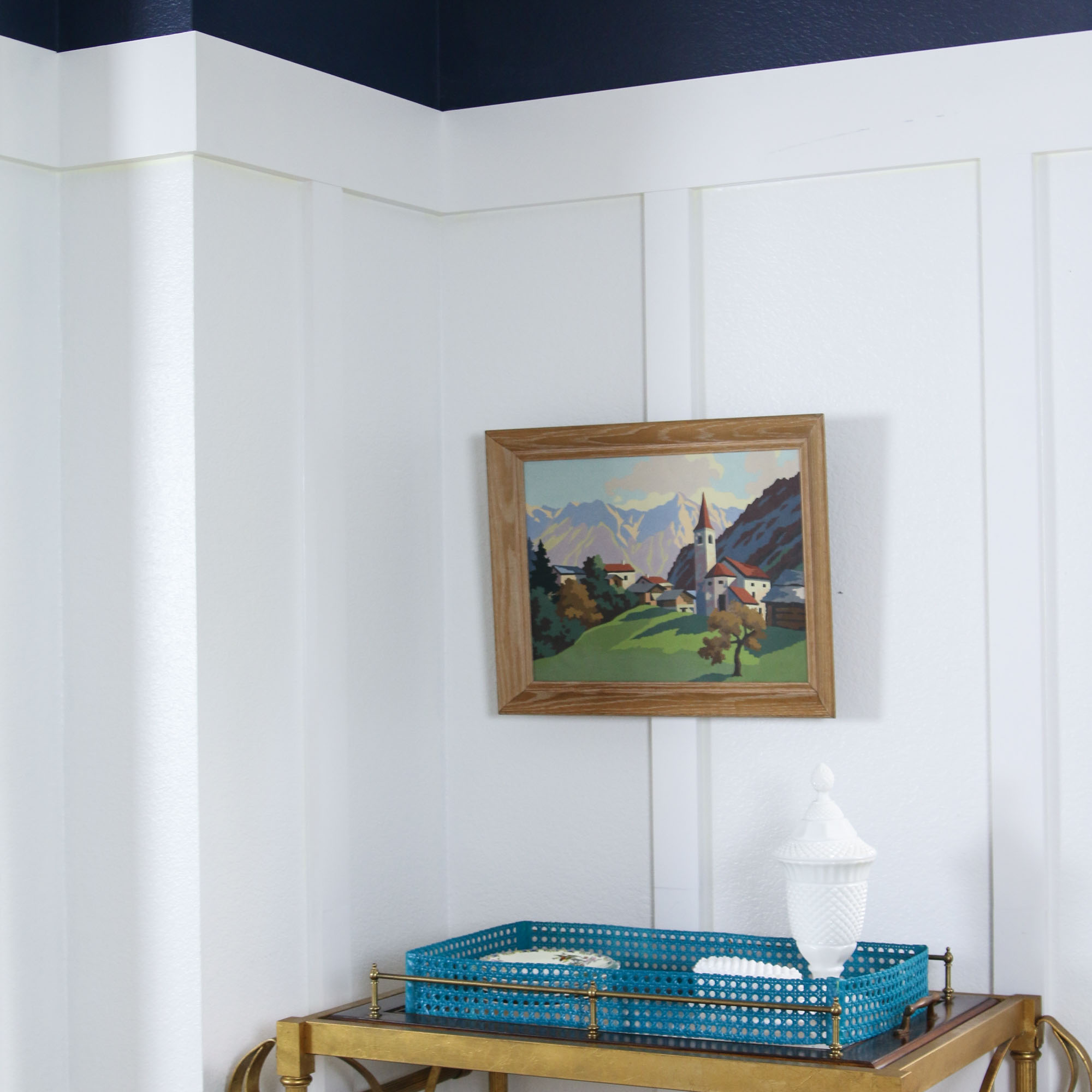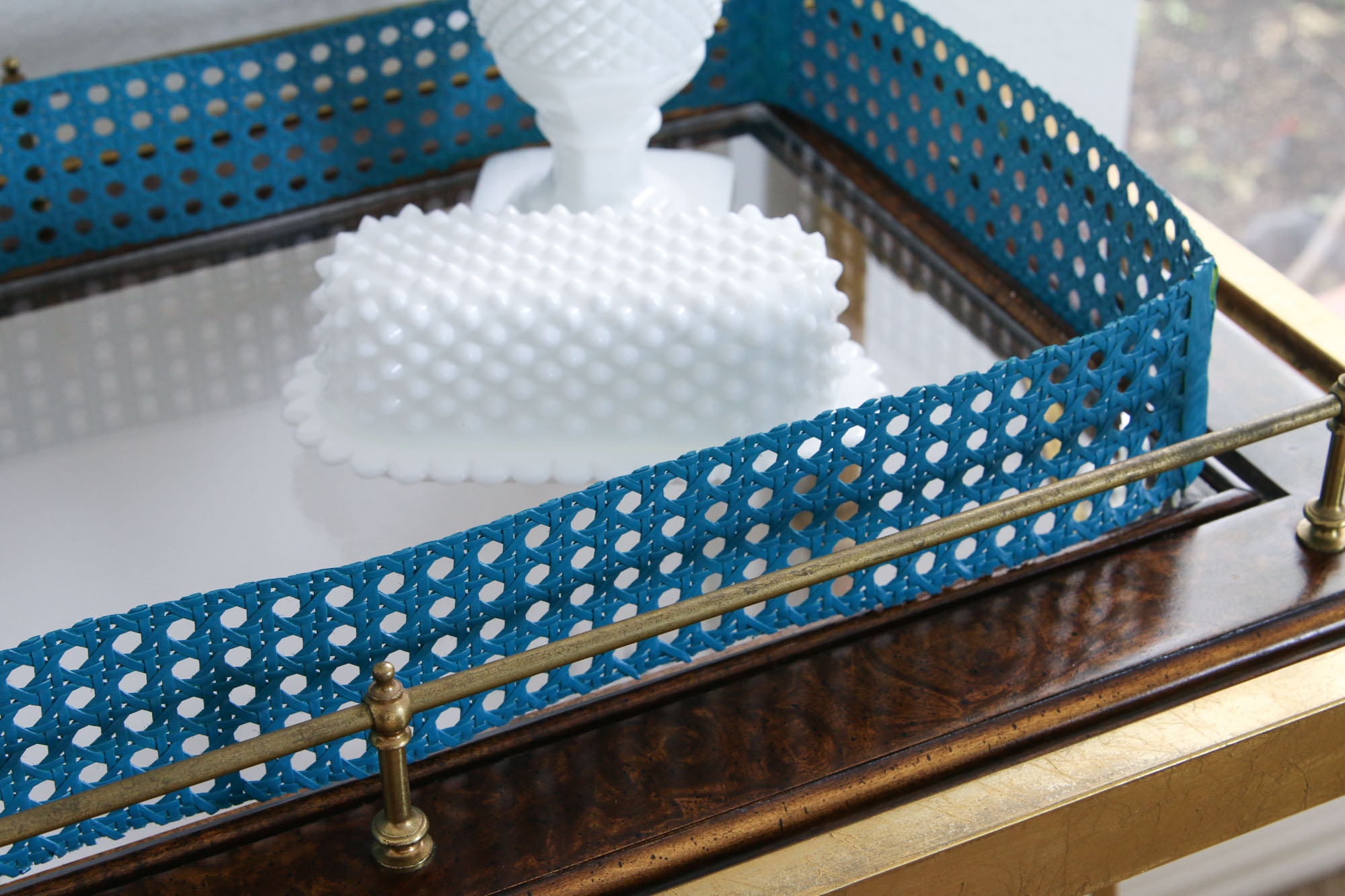 I'm pretty smitten with this project and it's definitely helping motivate me to get the rest done.  So excited to see it all come together!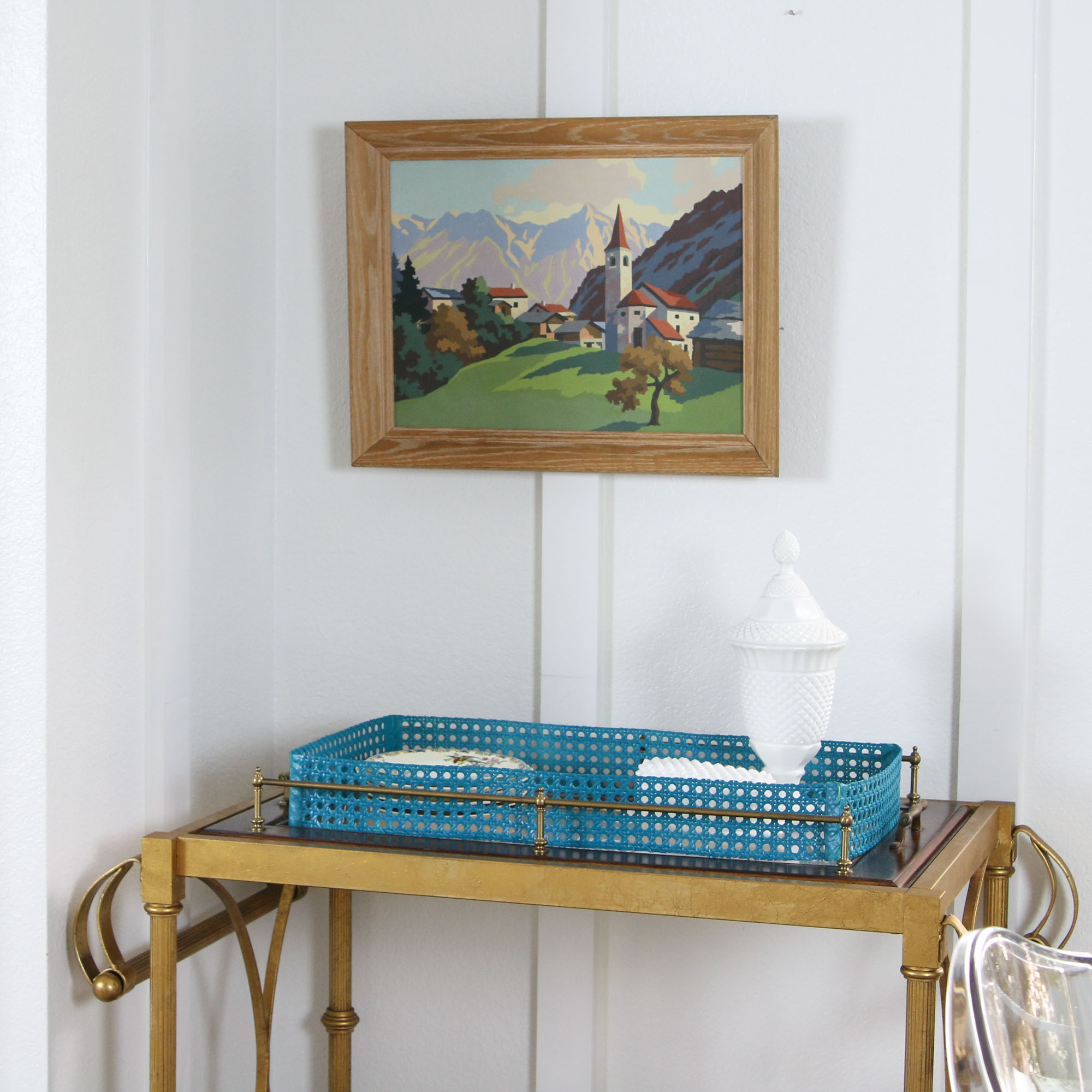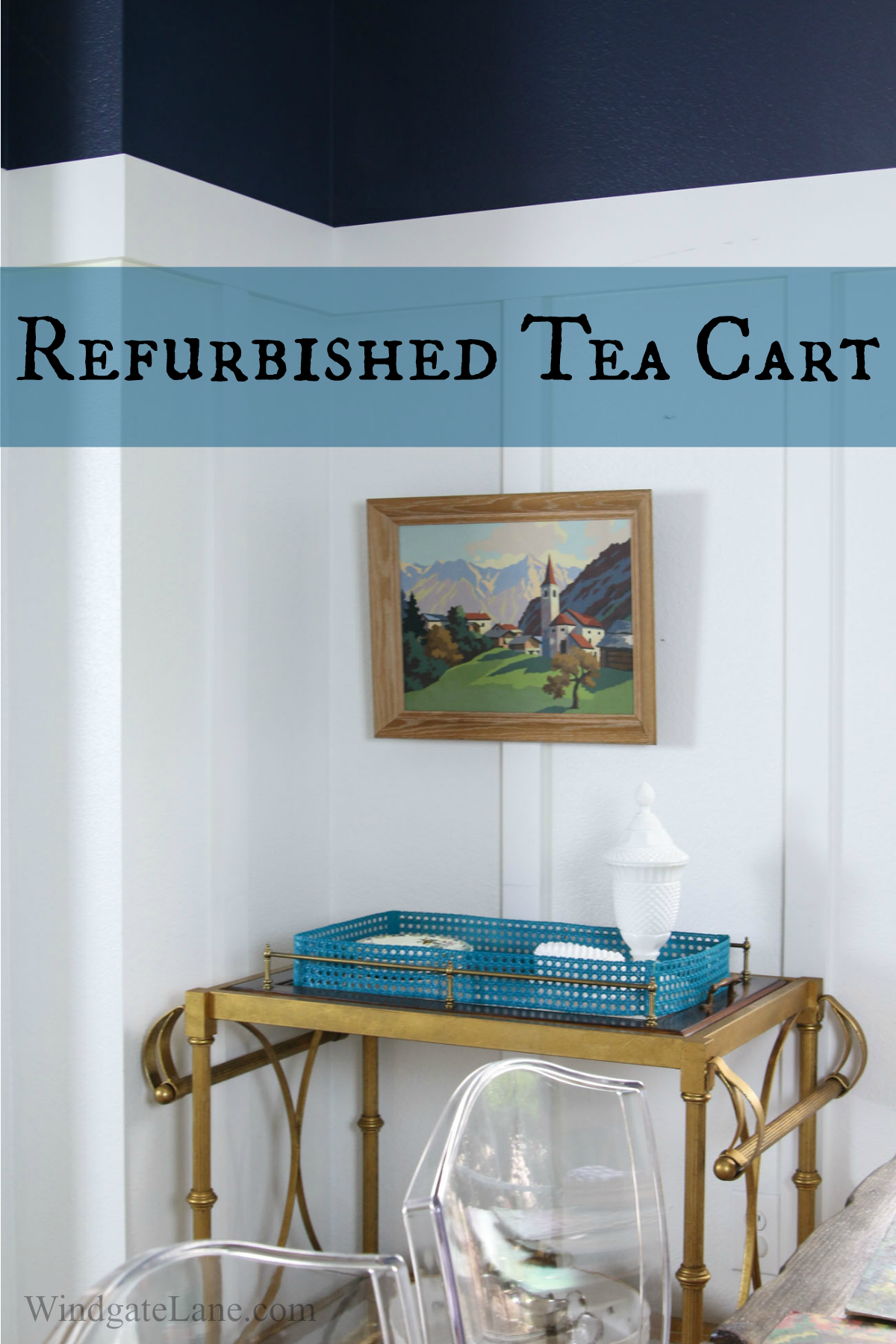 Check back next week to see more progress and jump over to the Master Bedroom to see what's been ticked off the list there this week too!
xoxo
B