It's time for another Flea Market Swap with #swapitlikeitshot! A group of fabulous bloggers are having a bit of fun and with a $15 limit we all picked out little treasures at our local flea markets/ thrift shops and then sent them to our assigned partner.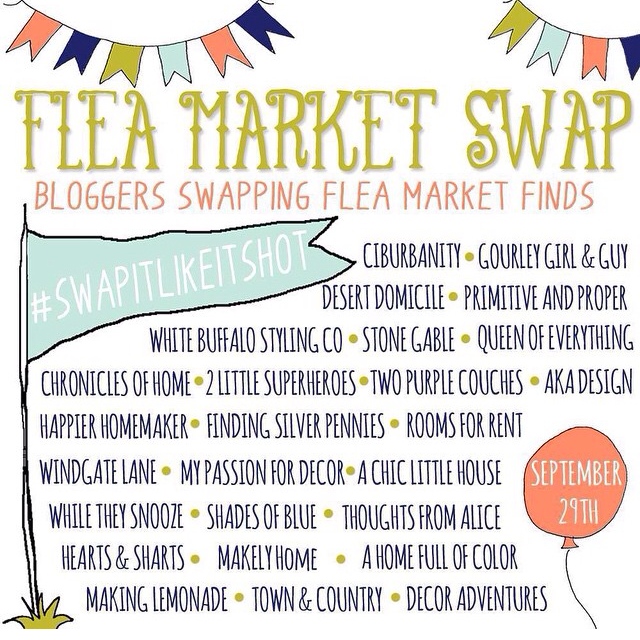 Even though we are all spread out around the country, my partner was actually a friend here in Texas- Heather from Queen of Everything! And she informed me after a couple weeks that we would need to meet up for her to give me my swap item because it was too large to ship… I immediately assumed it was a car… because that would be awesome!
But because I don't know how to tow another car behind mine, I was actually relieved that it was an Awesome Mid Century Modern Side Table!!! That she and her sis scored for…. wait for it… $10!!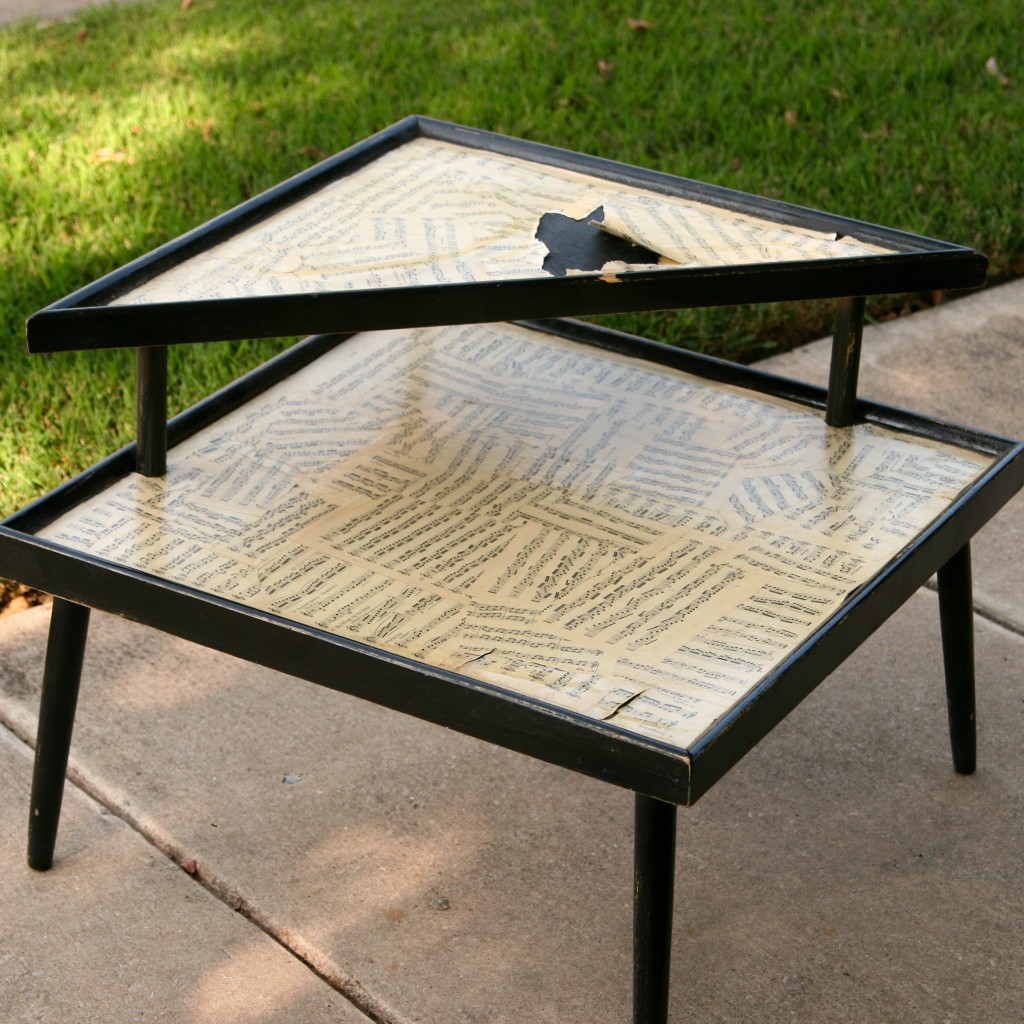 Now clearly she needed some work.  I have named the former owner… Hard Worker… because he or she put a lot of work into this.  Like, a lot of modpodge over that sheet music… a lot.  Like, so much that it seeped into the wood below and completely damaged it:( Like, so much that only tiny bits and pieces of the sheet music could be pried off.
So things weren't going as smoothly as I had hoped.  But it just inspired me to take it in another direction! I knew I didn't have room for this beauty in my house, which was annoying and I considered buying a bigger house but my CFO once again frowned on that idea, so I decided to just have fun with it and maybe I will find it a home in the future!
After getting as much of the paper off as I could, and scraping off the black caulking that the 'Hard Worker' had put around it all 🙁  I did a quick sand and wiped it all off with some mineral spirits.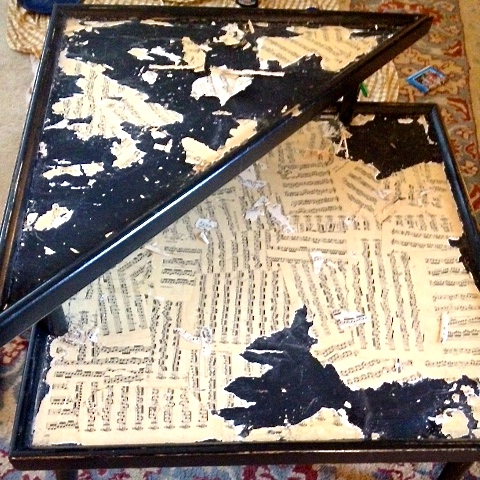 Next was one coat of Rustoleum white spray primer and then another coat of white spray paint.  I only did this on the legs and edges though because I had a plan for the tops.
I found this fun, green wrapping paper with little white foxes at Ikea and it was the perfect touch this table needed!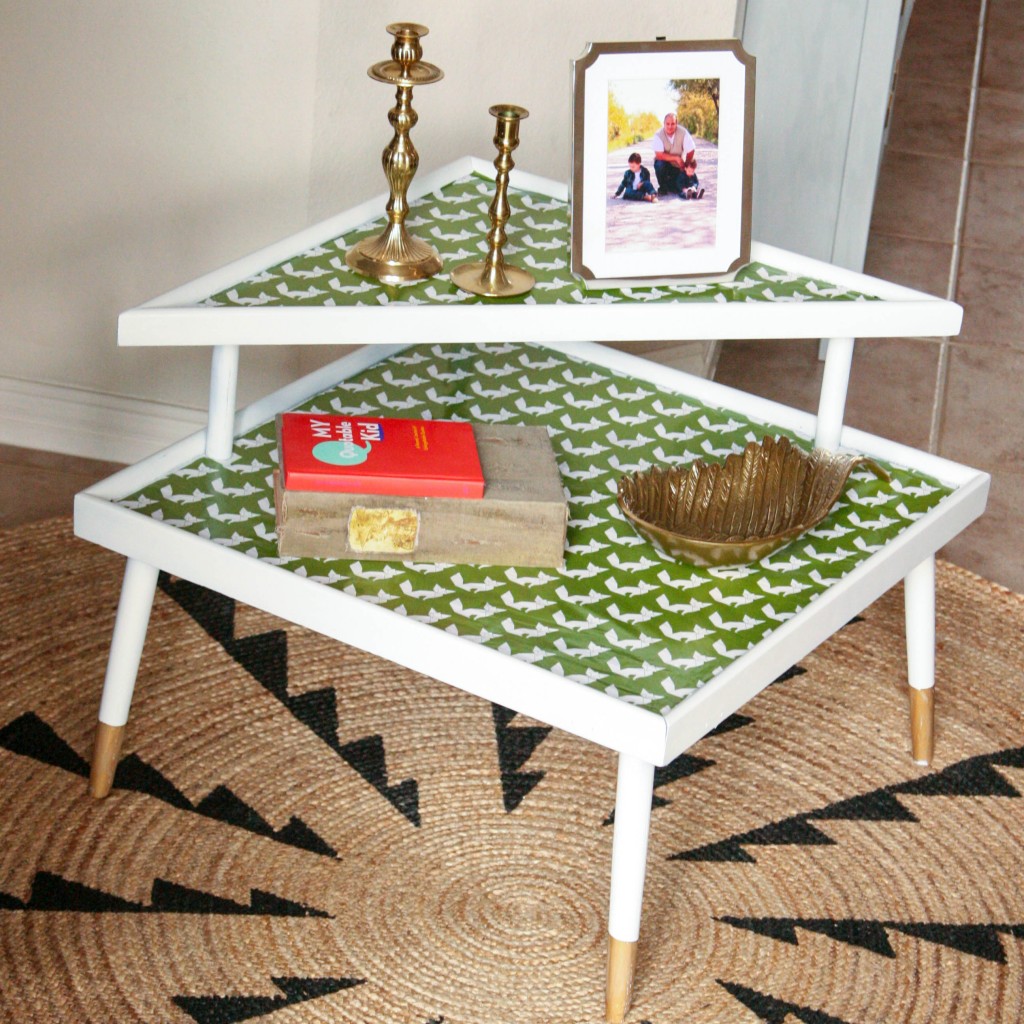 And why not throw in some gold rub and buff dipped legs?! just taped it off and quickly did it- such a fun little thing to do but adds a nice punch to any table or chair.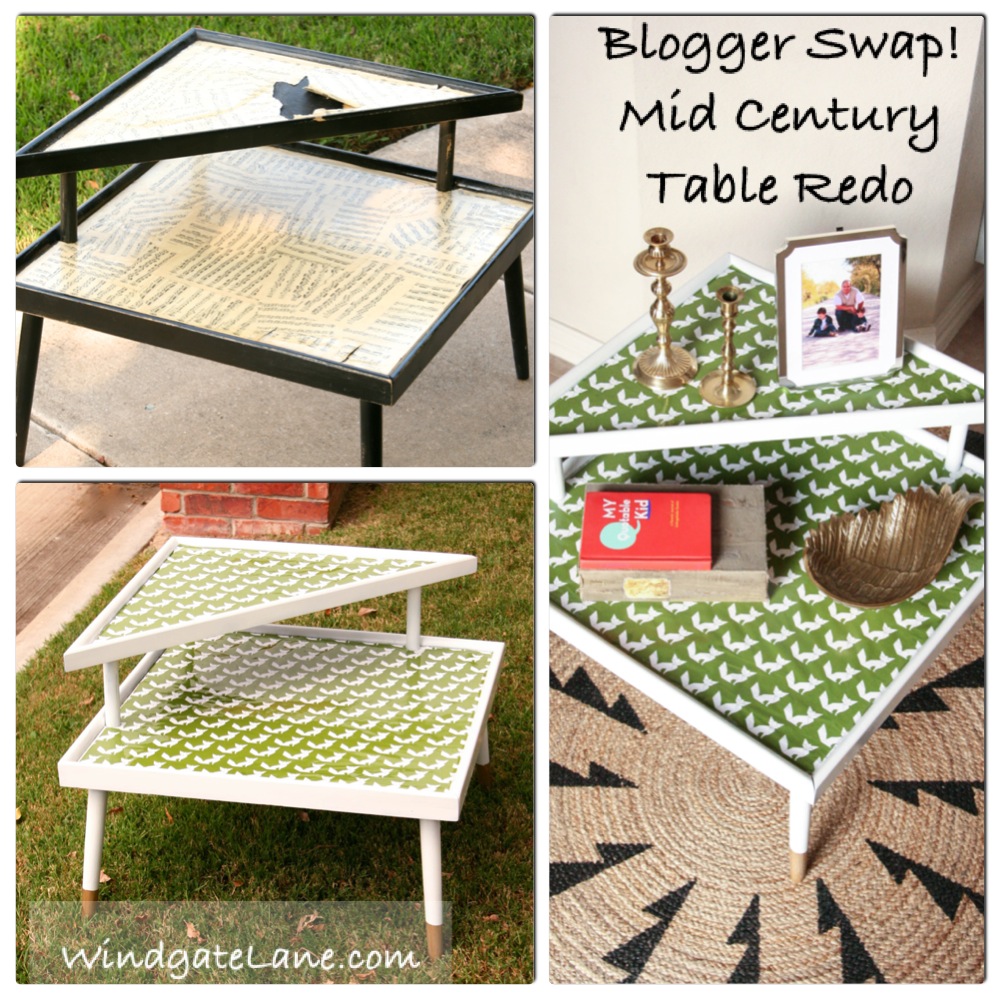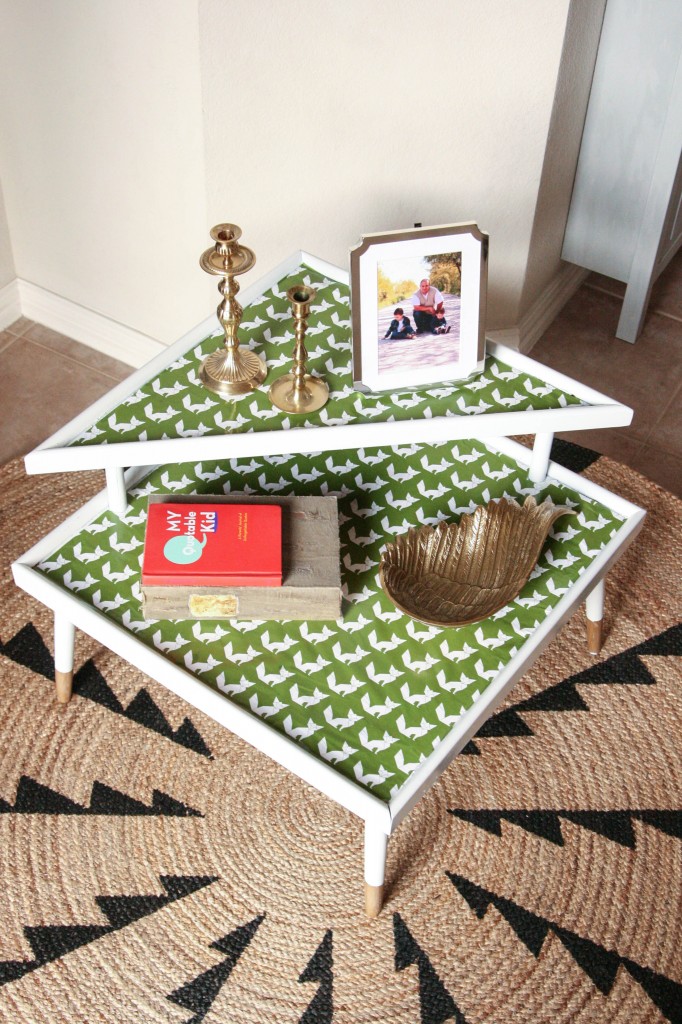 So who wants to buy my 'What Does the Fox Say?' Table?!
Here are the links for all of the other amazing swap projects!
2 Little Superheroes | AKA Design + Life | A Chic Little House | The Chronicles of Home | Ciburbanity | Decor Adventures | Desert Domicile | Finding Silver Pennies | Gourley Girl & Guy | The Happier Homemaker | Hearts and Sharts | A Home Full of Color | Makely Home | Making Lemonade | My Passion For Decor | Primitive and Proper | Queen of Everything | Rooms For Rent | Shades of Blue | Stone Gable | Thoughts From Alice | Town and Country Living | Two Purple Couches | While They Snooze | White Buffalo Styling Co. | Windgate Lane
And for even more fun-

Loading InLinkz ...
xoxo
B