After many years of considering and dreaming and doubting and praying and changing our minds… Windgate Lane has moved to a new home! Life has thrown us many curve balls but we finally decided our family was ready for a quieter setting and more room, inside and out, for our growing boys to run!
We have driven up north of us and looked at possible locations for years.  I realize that sounds ridiculous, but things have happened each time we were considering that kept us where we were at and as the saying goes- "All in good time."
With all of our moves, things have just felt right.  This move was a little different for me because it's the first time I have moved with kids and that added so many emotions to manage that I have definitely been overwhelmed! But I planned out the best ways to get them settled in as quickly as possible, which I will share soon to maybe help others.
So blah blah blah… you want to see pictures, right?! Well today I am going to show you some bare bones pictures and then a vision board of where I'm hoping to take this new home.  It was a spec home, which means the builder built it in a new neighborhood to get the ball rolling and when we found it, it was nearly completed.  So I didn't pick any of the finishes in this home but I do really love them because I wanted neutral and they did a great job of making it all very simple and classic.  But y'all know I love an old feel so my challenge will be adding in my own details to knock down a bit of the "shiny new" and make it feel like us!
Top of the list of what sold us on this property was that it was on a half acre and backed to woods.  The view out of the back of the house is priceless and with HUGE windows and sliding glass doors, I could just sit and stare out back all day long! (iPhone pics for the win here)
We back to a small creek and woods- more privacy than we have ever had! And still in a neighborhood with a school in it.  So you can see in the above picture of the back of the house the windows.  Those are out family room, kitchen/dining, and master bedroom and above is the playroom.
So let's start in the kitchen! These photos were taken while work was still finishing up so there is still paper over the hardwood floors.  The kitchen opens to a 12×14 dining area and it is the only dining space in the house- no formal dining room which was fine for us as we only used it a couple times a year:)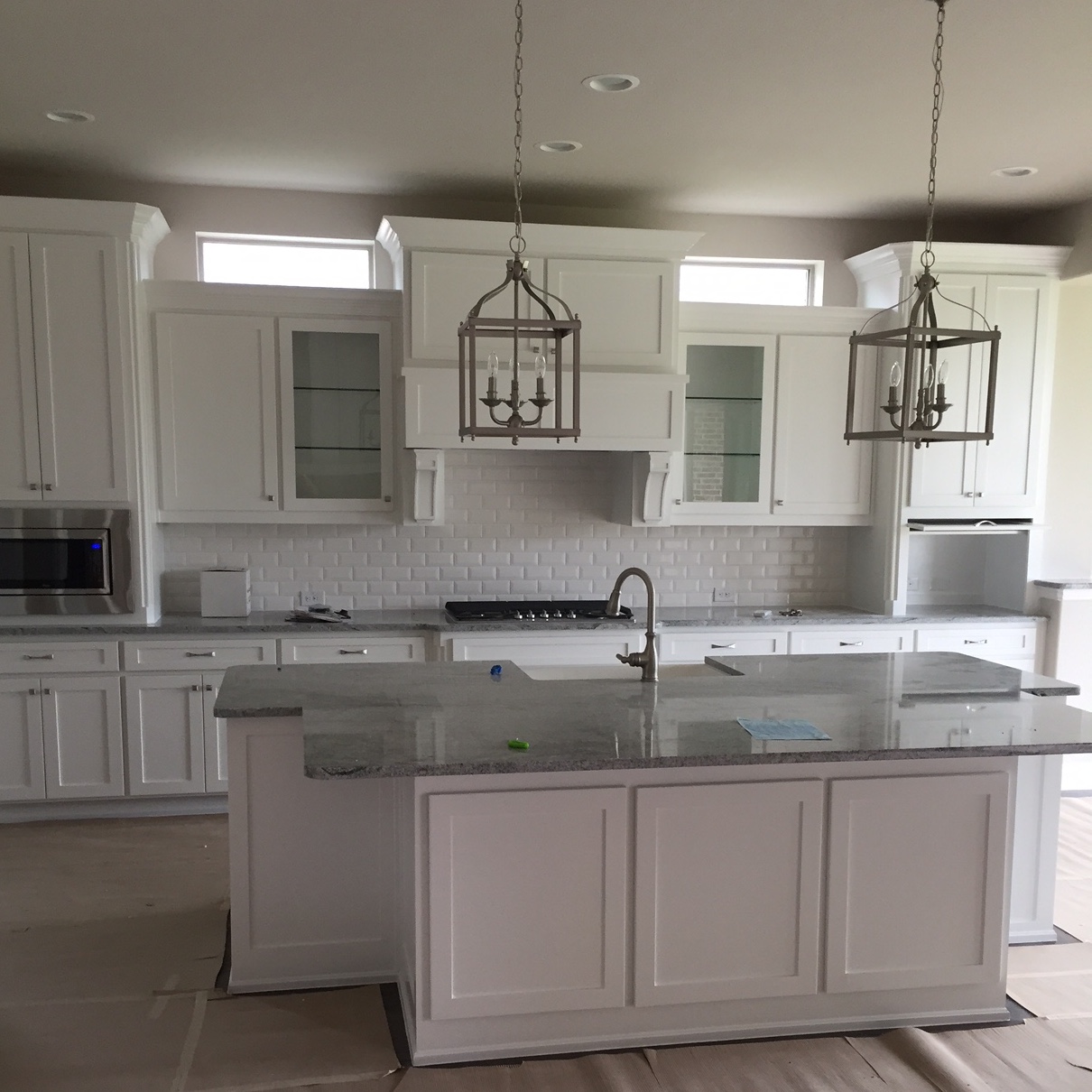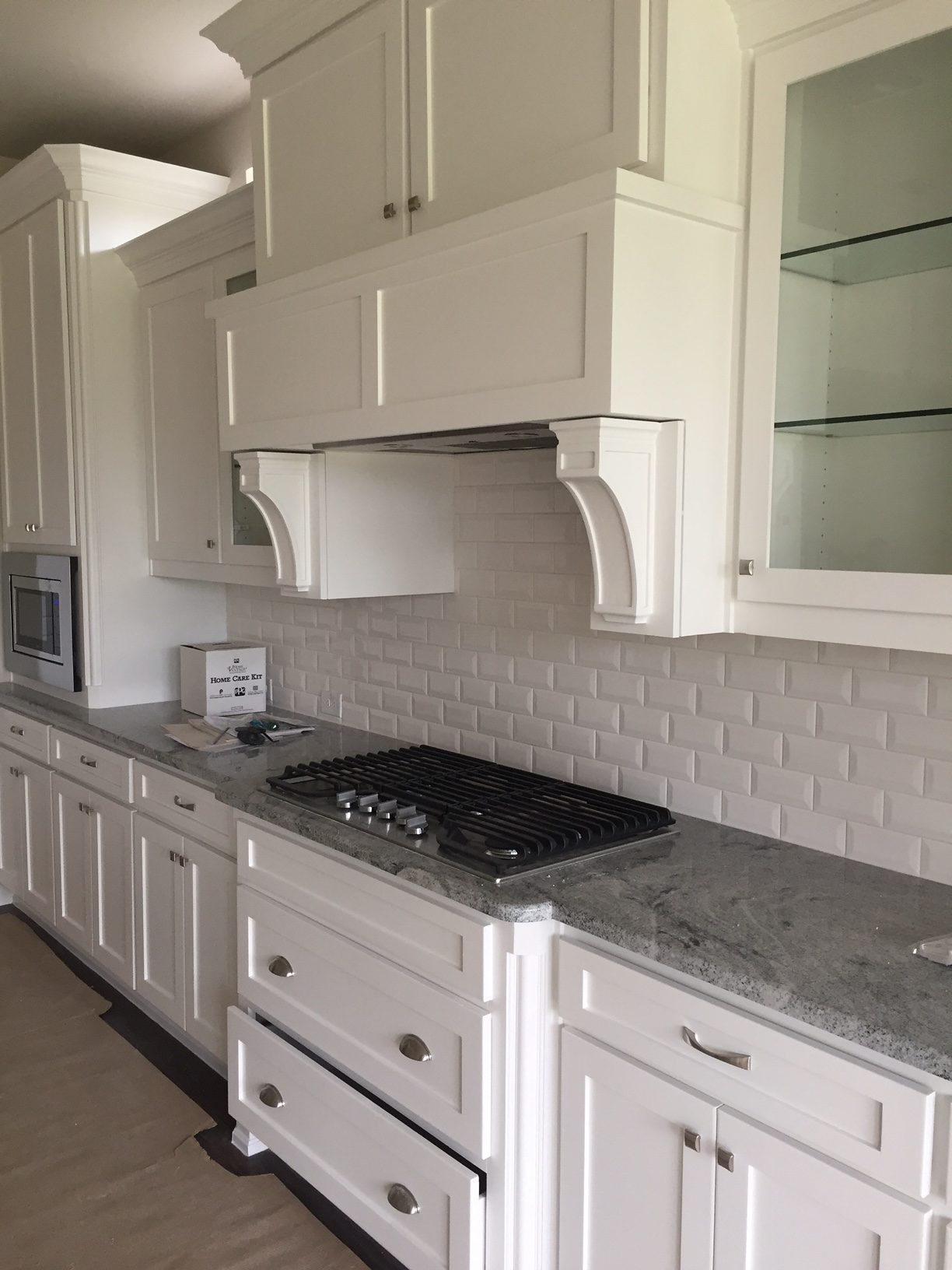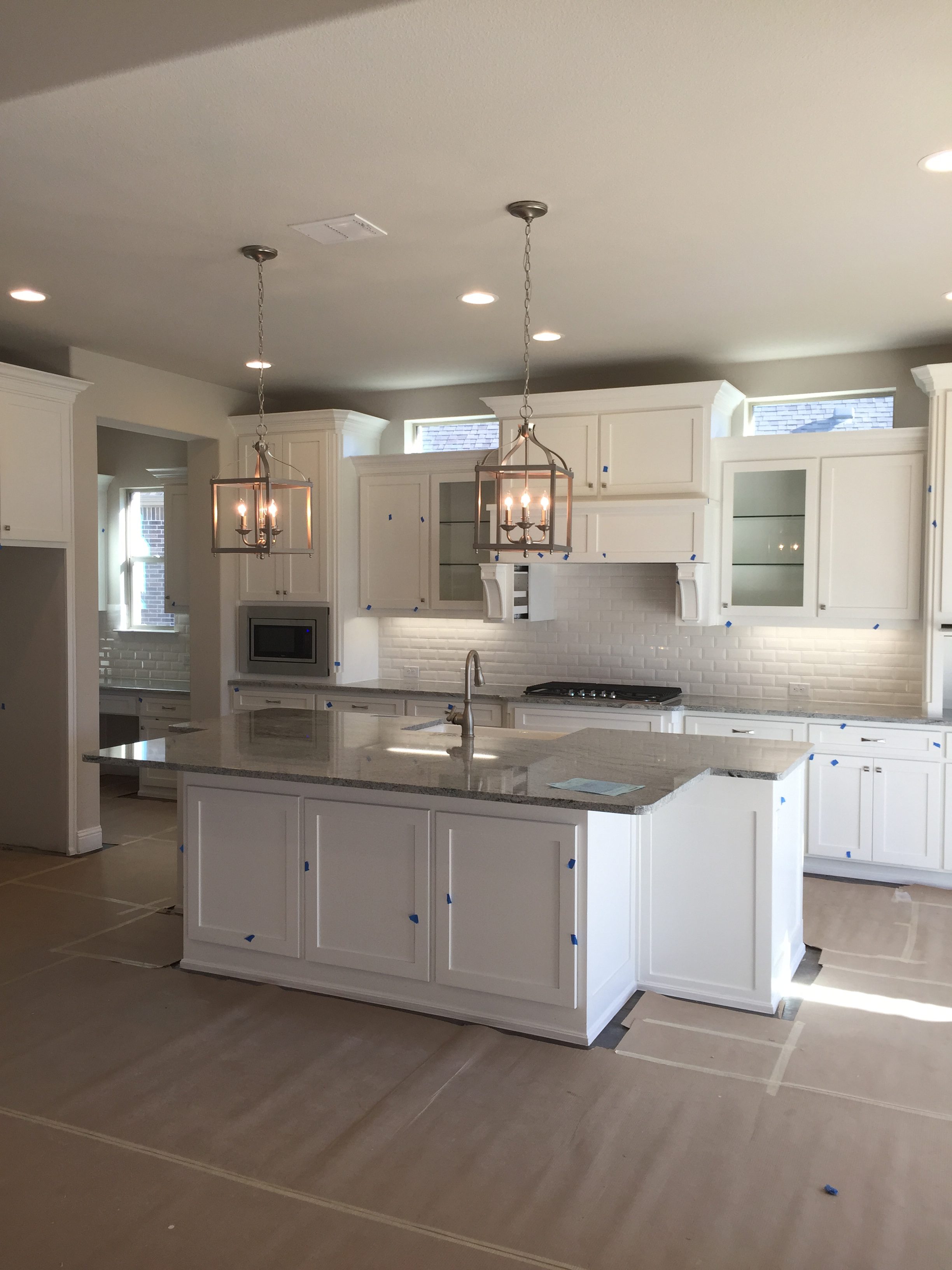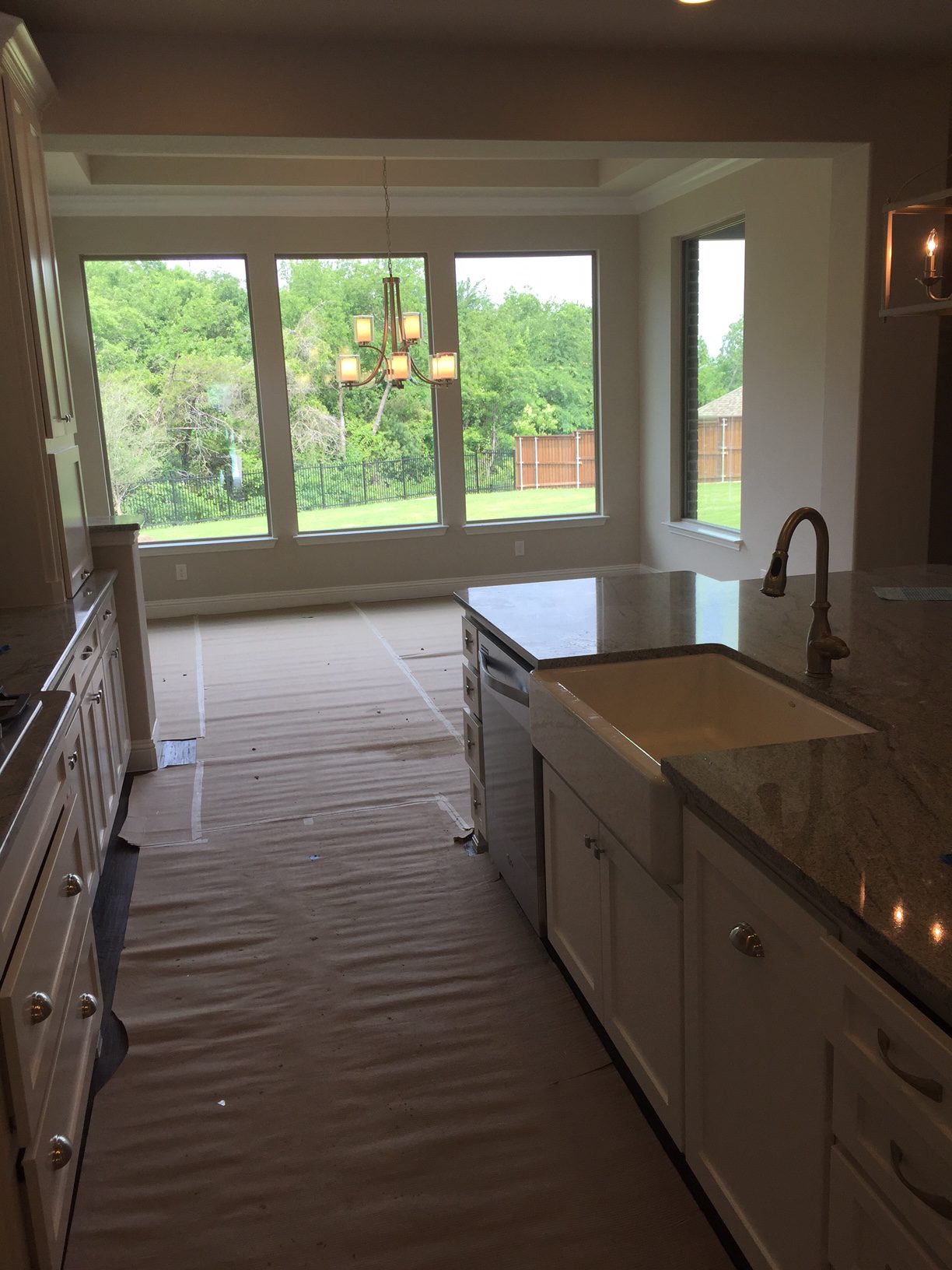 So much light! And more storage than I could have ever dreamed of as I used to have to keep pots and some pans out on my stove in the old house because there was simply no where to put them! I have a lot of ideas for that dining space but am still playing around with it all.  I need to live in the space for a bit- I will say though that my oriental rug from the old family room has been put down in the dining space and I looooovveee it in there!
Next up is the family room- super simple but I love how the fireplace is grand and while the tiles are a little more modern than I am, the woodwork contrasts it enough to bring in some traditional.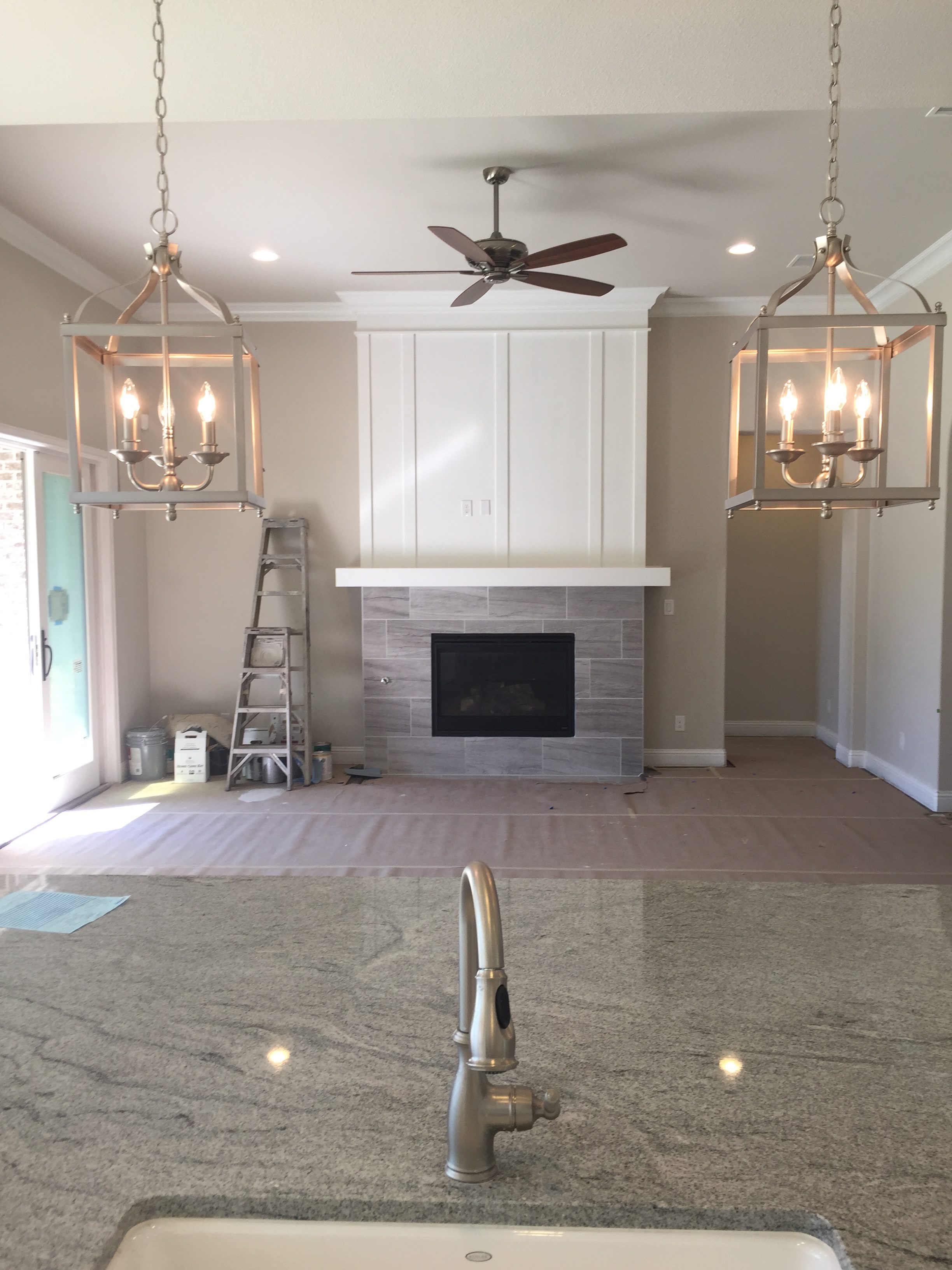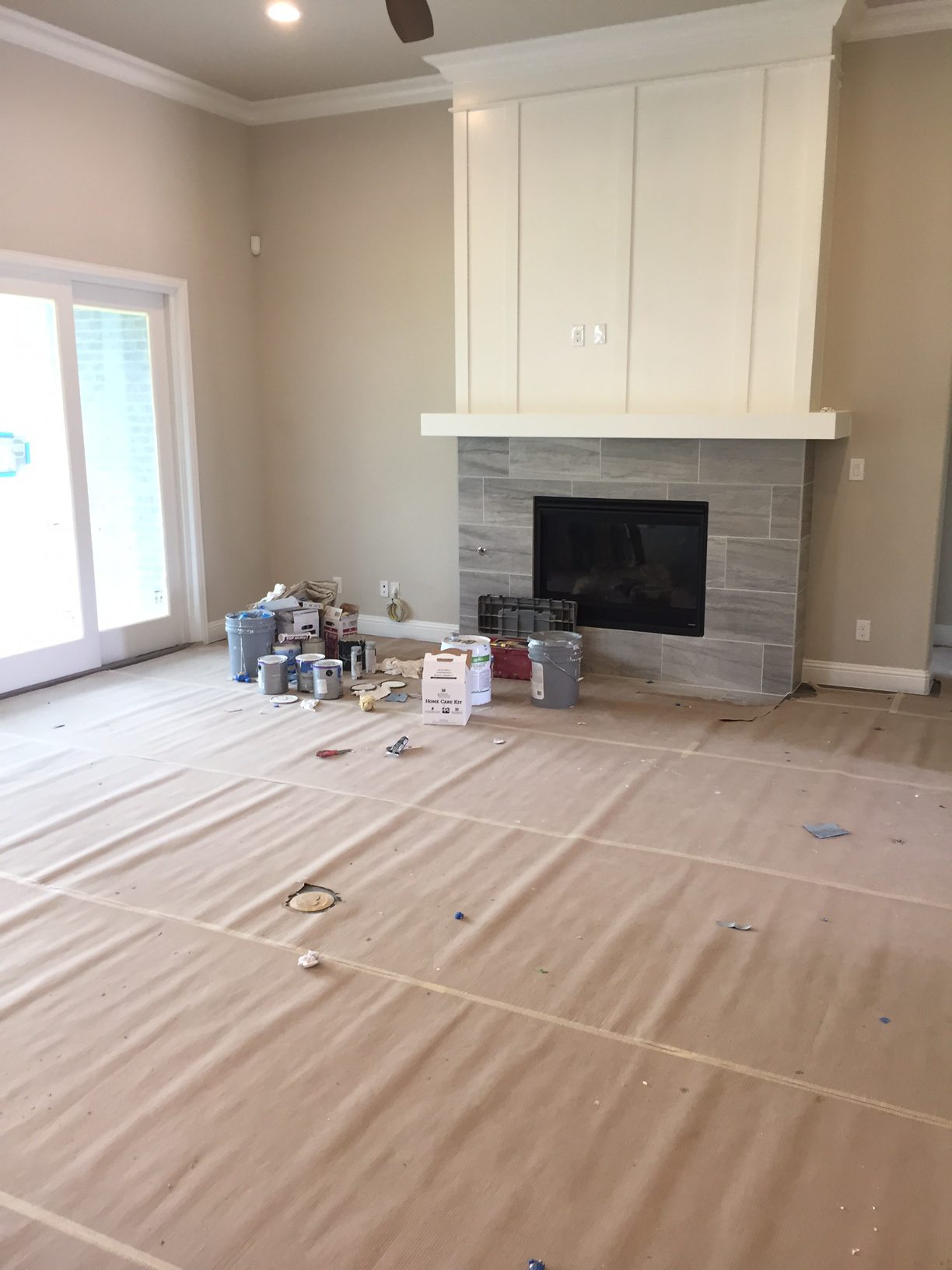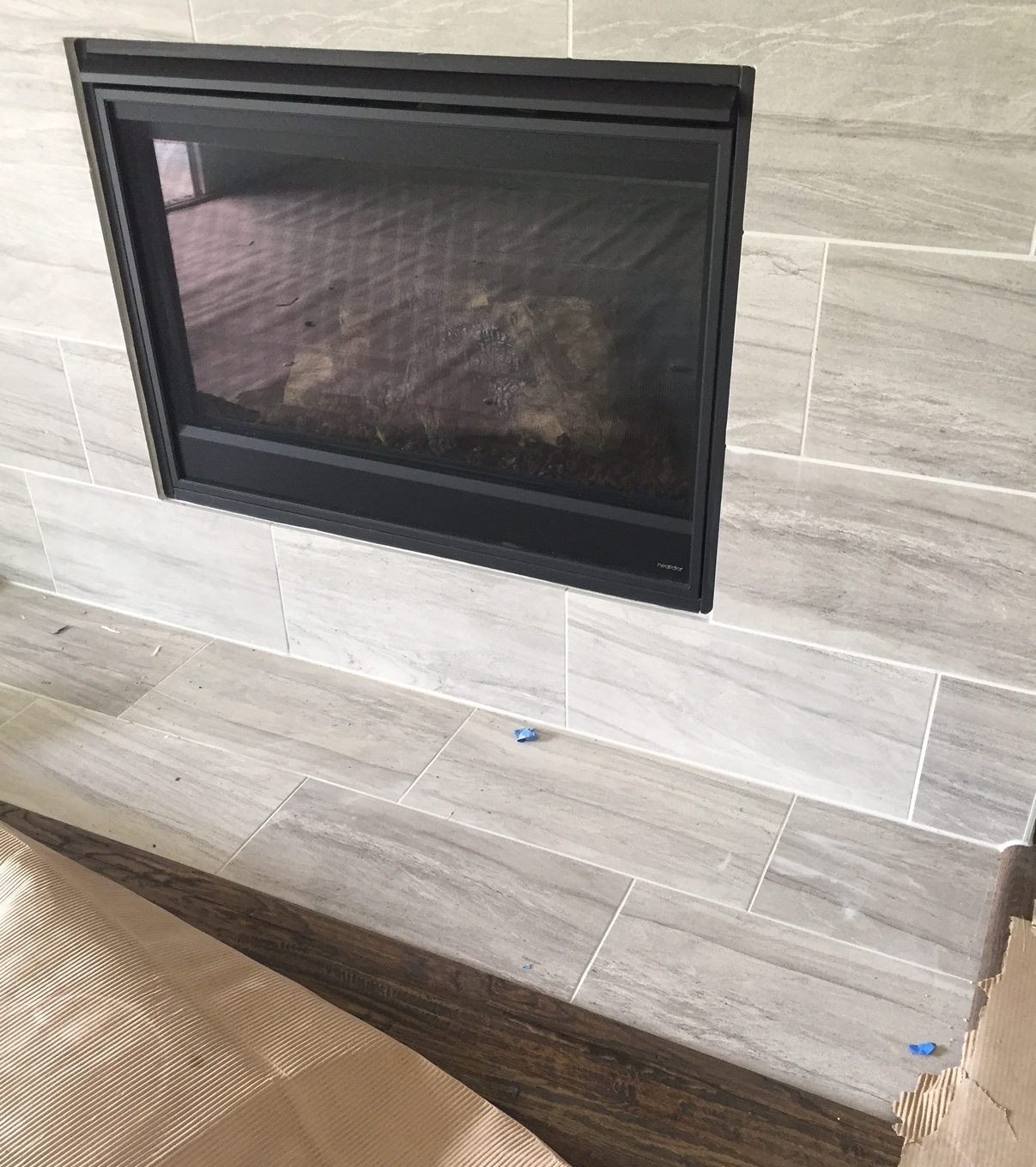 The sliding glass doors out of the family room are my favorite.  It will be indoor/outdoor living here for sure! (there might be a pool post coming soon!)
Off of the kitchen is a nice nook that I will make family planning central! And I love that the granite is carried over to it.  Such a nice neutral.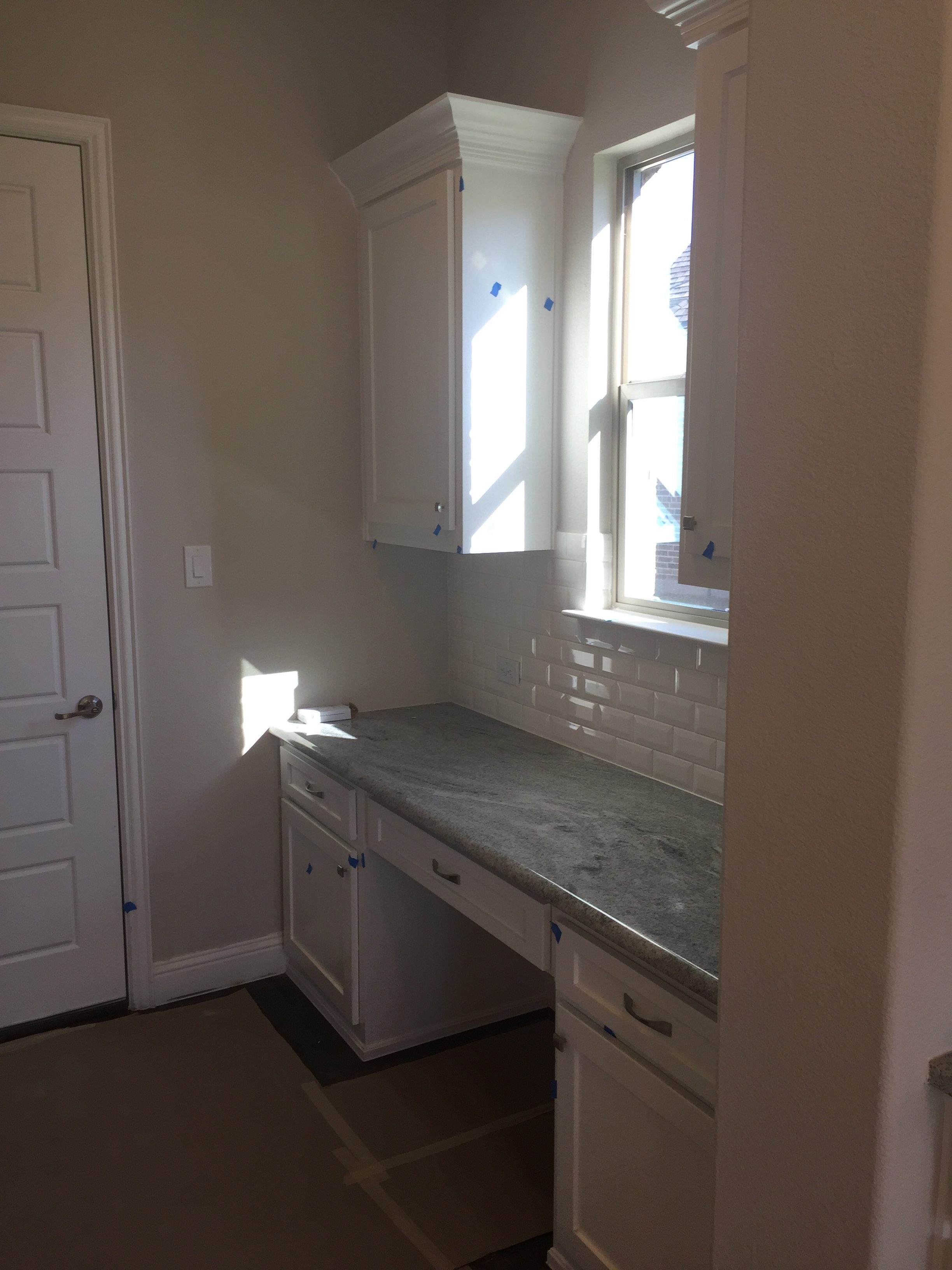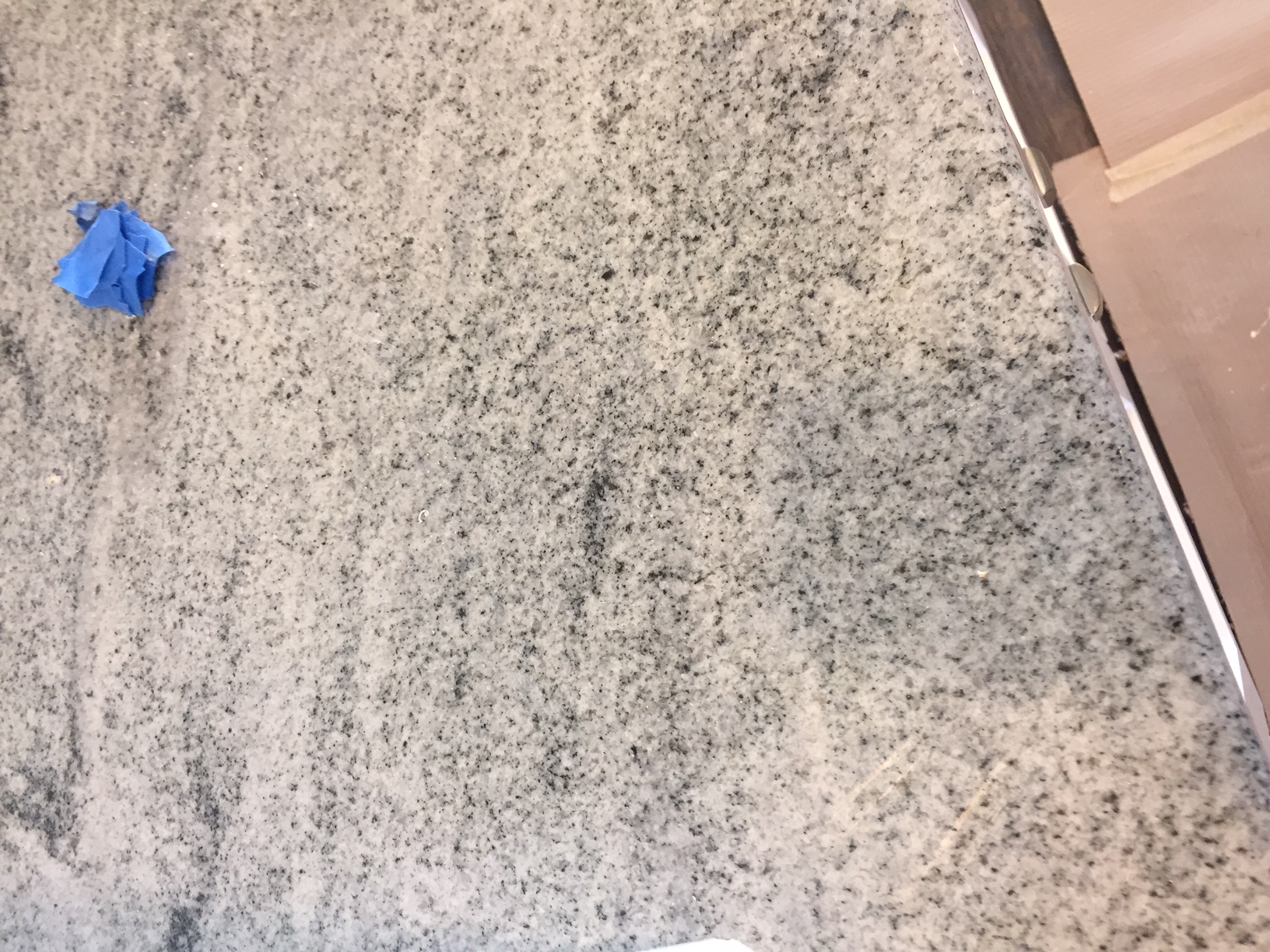 The playroom upstairs also has the beautiful views and large windows…
And a cute little barn door leads to a fun media room that will remain empty until my husband can't stand it and breaks down and gets a screen for in there:)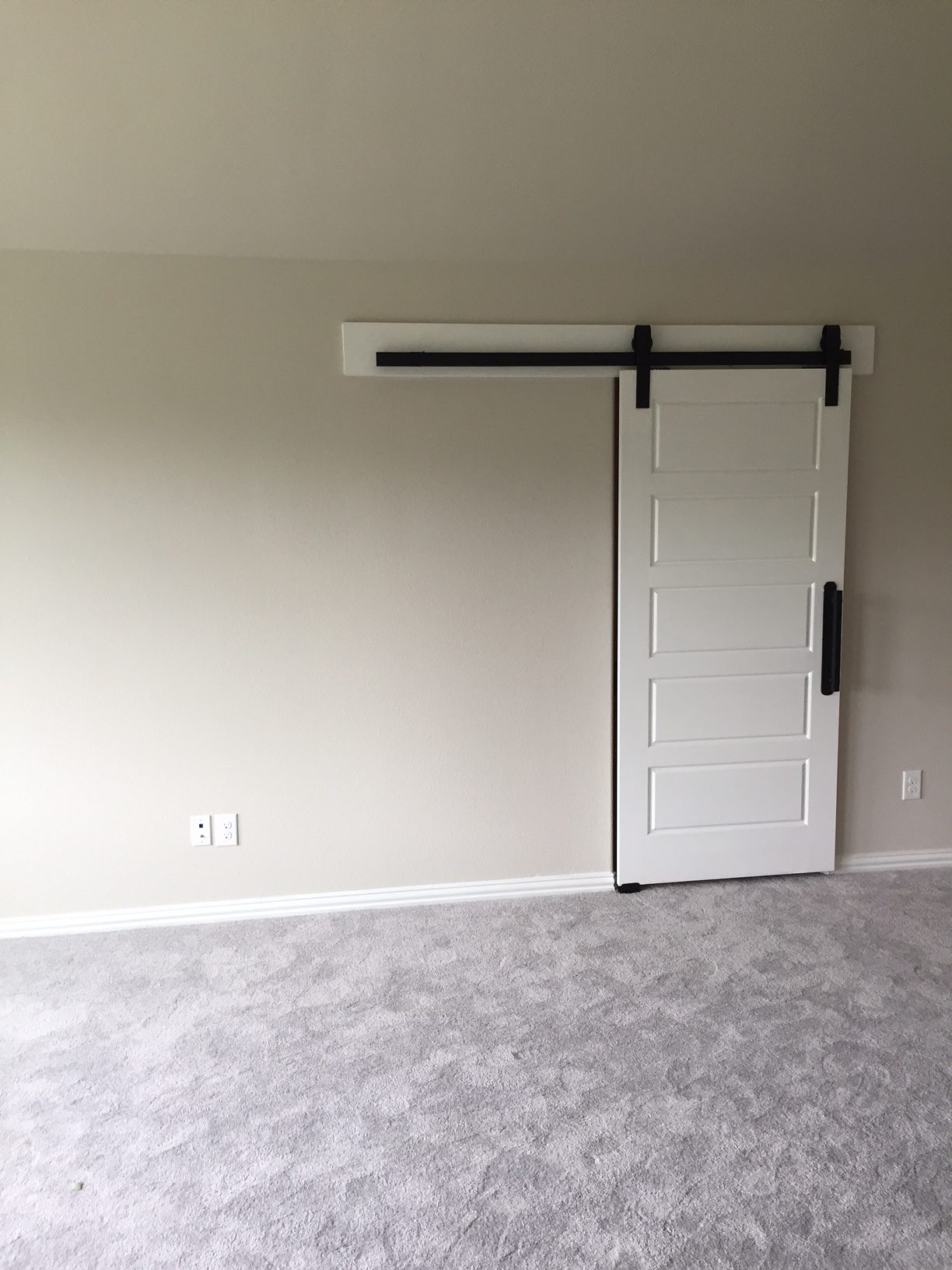 And the last spot on this first tour is the master bedroom which is where the final gorgeous windows are.  I have so many ideas for this room that I really need to start narrowing it down!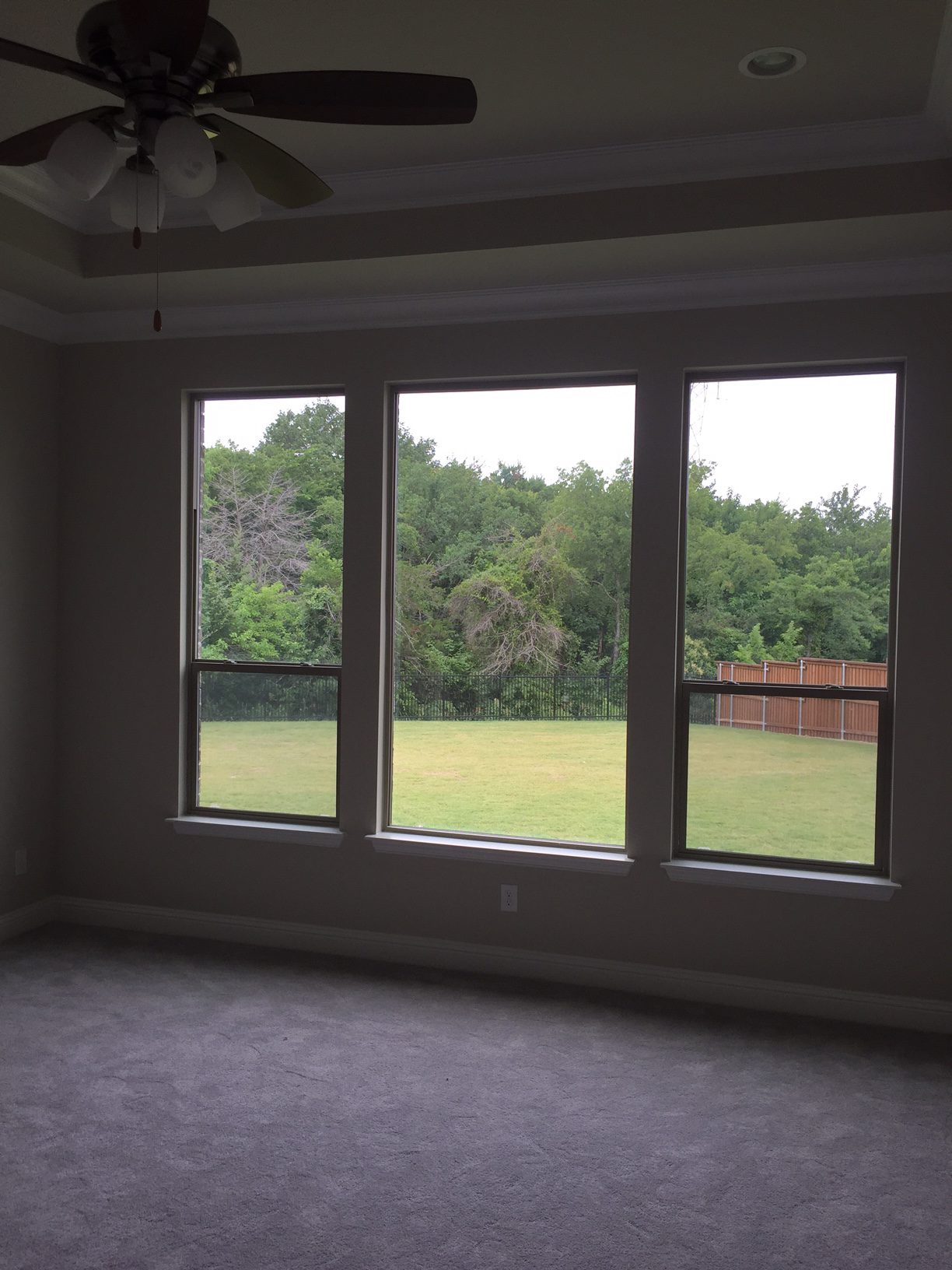 This has been an exciting, albeit bittersweet, move for our family! But we aren't too far from where we were and plan on forcing our sweet neighbors to come see us often.  The boys are adjusting and we are excited to meet some new friends and explore the beautiful trails and ponds around us… I sang the Green Acres theme song the other day and it fell on deaf ears around here but I thought I was funny and clever so it's good to know that some things don't change 😉
And here is your first sneak peek and my first stab at where this new home will go decor wise… lots of color and bringing the outdoors in…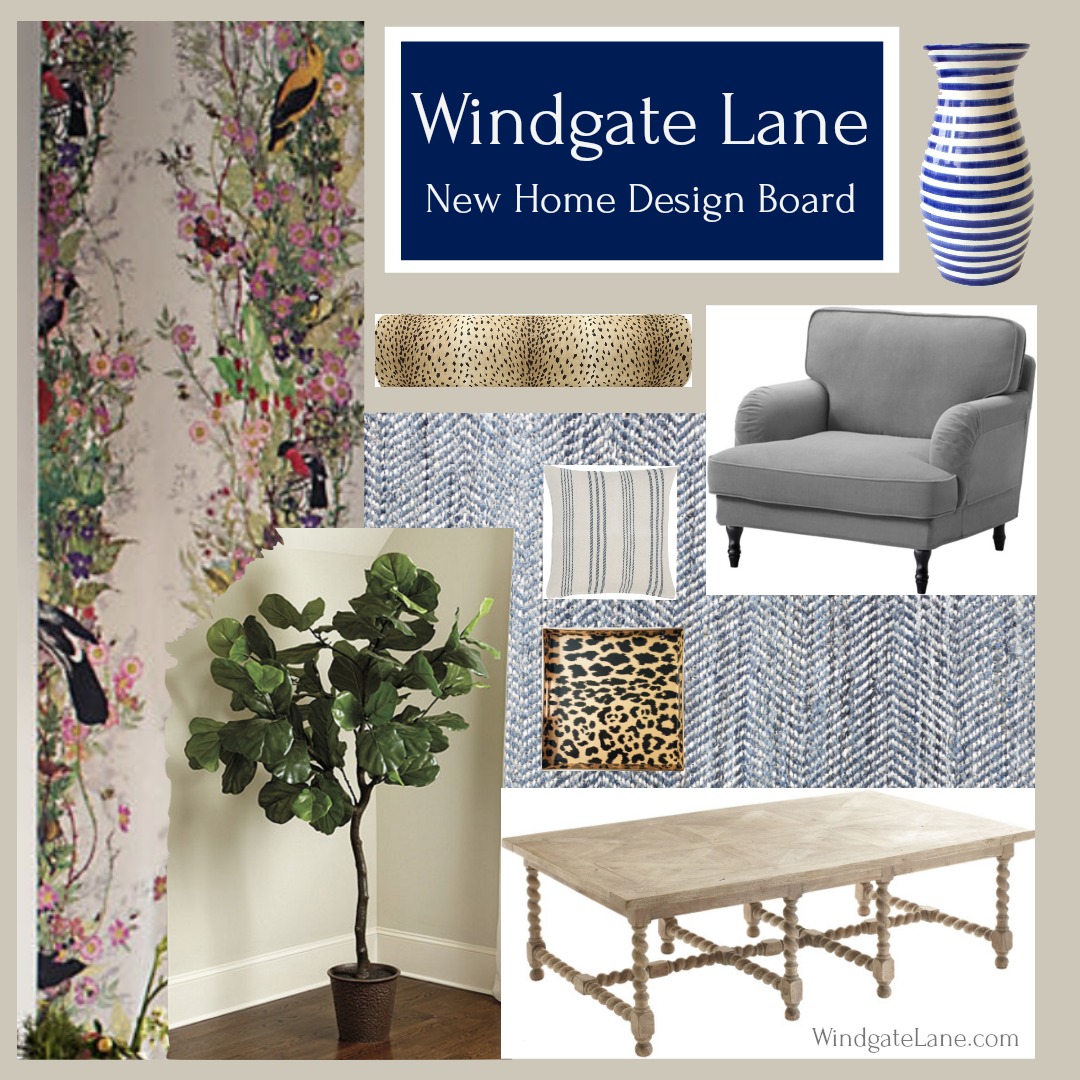 Can't wait to share this journey with y'all! First up will be figuring out widow coverings because while I love the view, we also need some privacy options and to block some of this Texas sun sometimes too! What would y'all do? Plantation shutters, curtains, blinds, nothing?
xoxo
B