**affiliate links present**
The stockings where hung, the presents were wrapped… then all hell broke loose and the only safe space was the dining room!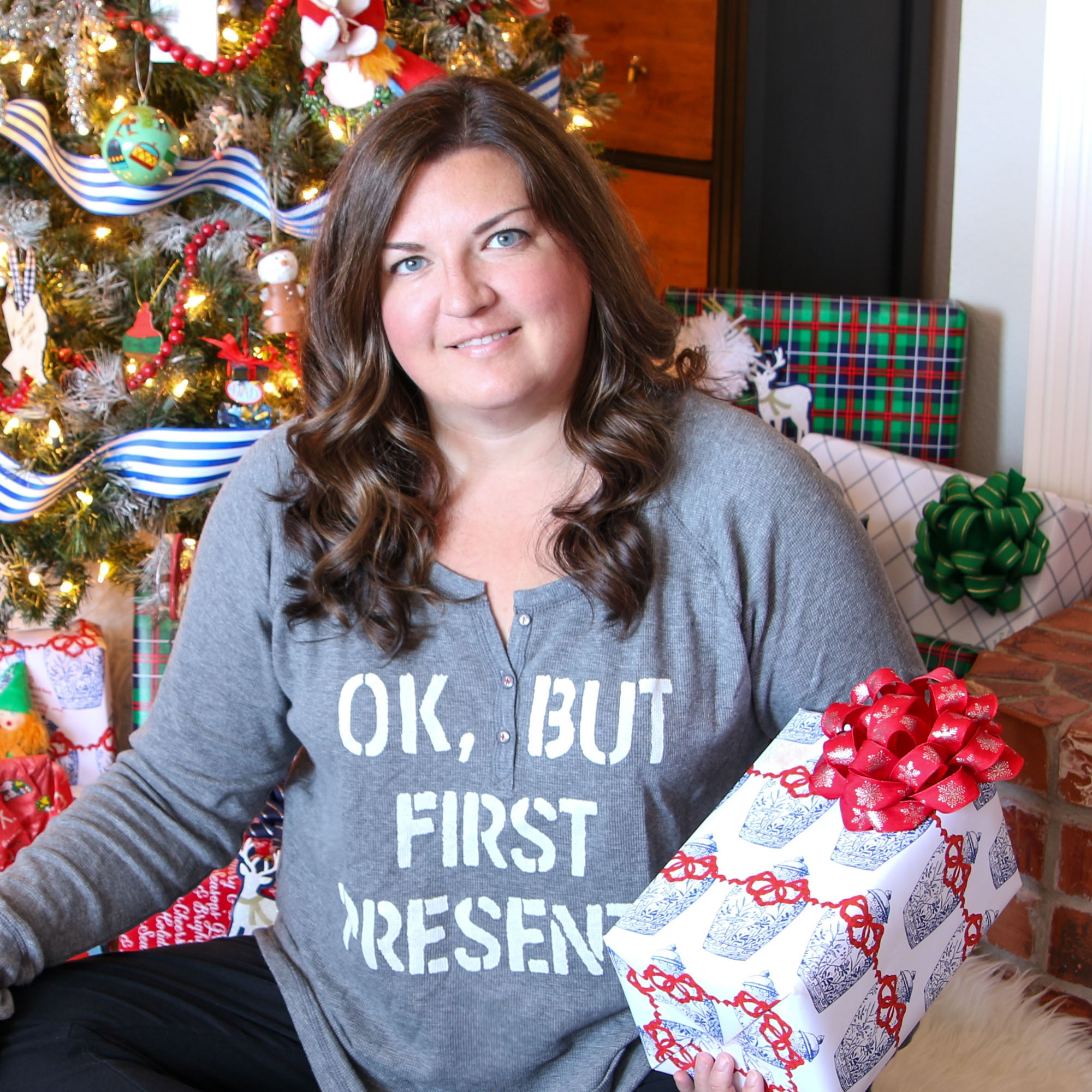 | Similar Shirts | Wrapping Paper |
This year was very special because I got new dishes! I can remember my Mom getting special dishes on Christmas and I'm so excited to have my very own… and you won't believe it but… they are blue and white! I know, you are shocked.  This Christmas Table Setting is my favorite and will be used for many years to come.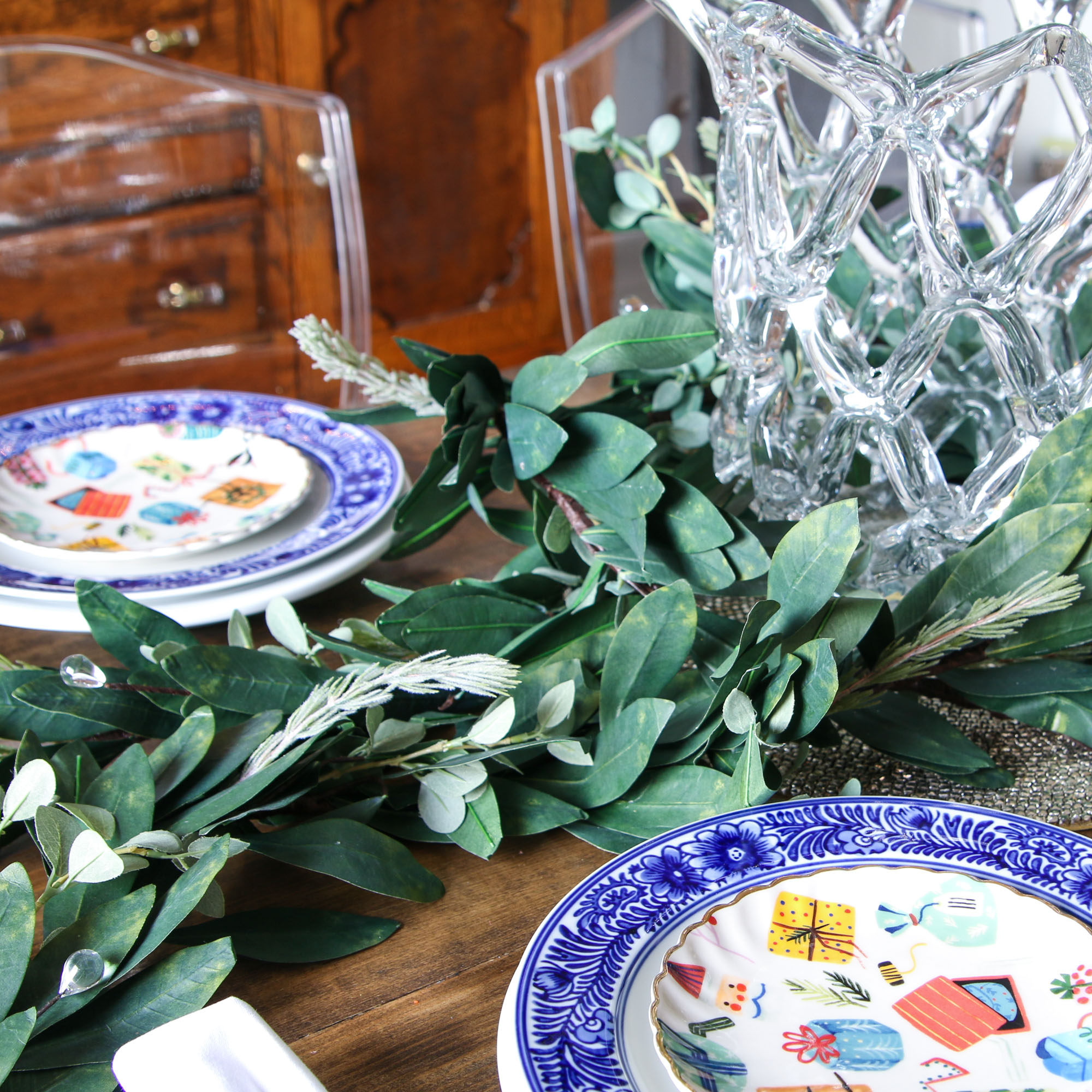 I feel these blue and white dishes were just meant to be in my home.  Just nod your head in agreement.   I might have needed the matching platter as well.  I mean it was all on sale (still is actually)!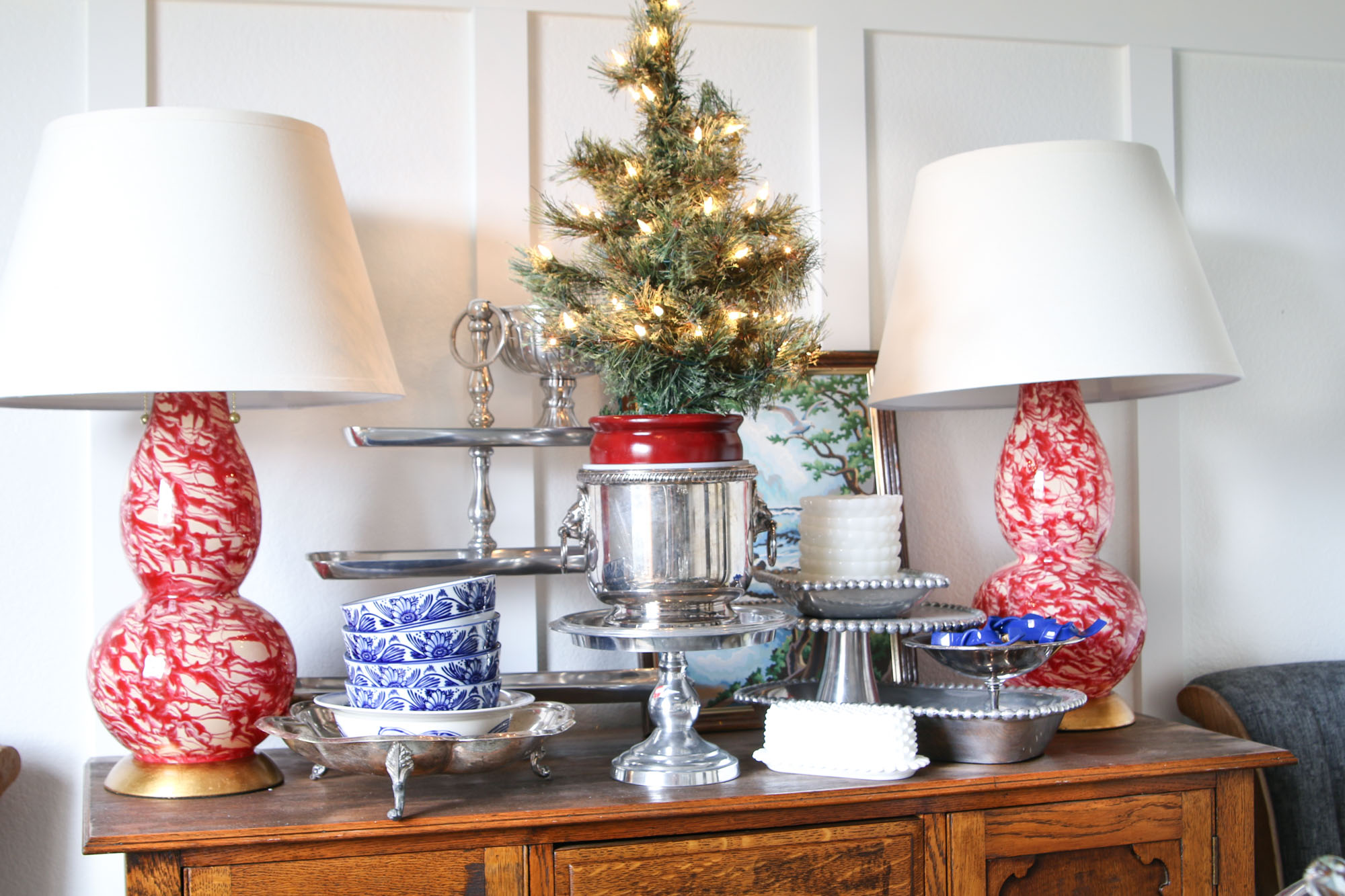 The bowls are my favorite and I will keep them on display in my hutch.  They match my thrifted acrylic blue napkin holders perfectly!  I have thrifted most of my silver as well but you can find similar pieces here.   For other room sources, you can find them in the Dining Room Make-Over!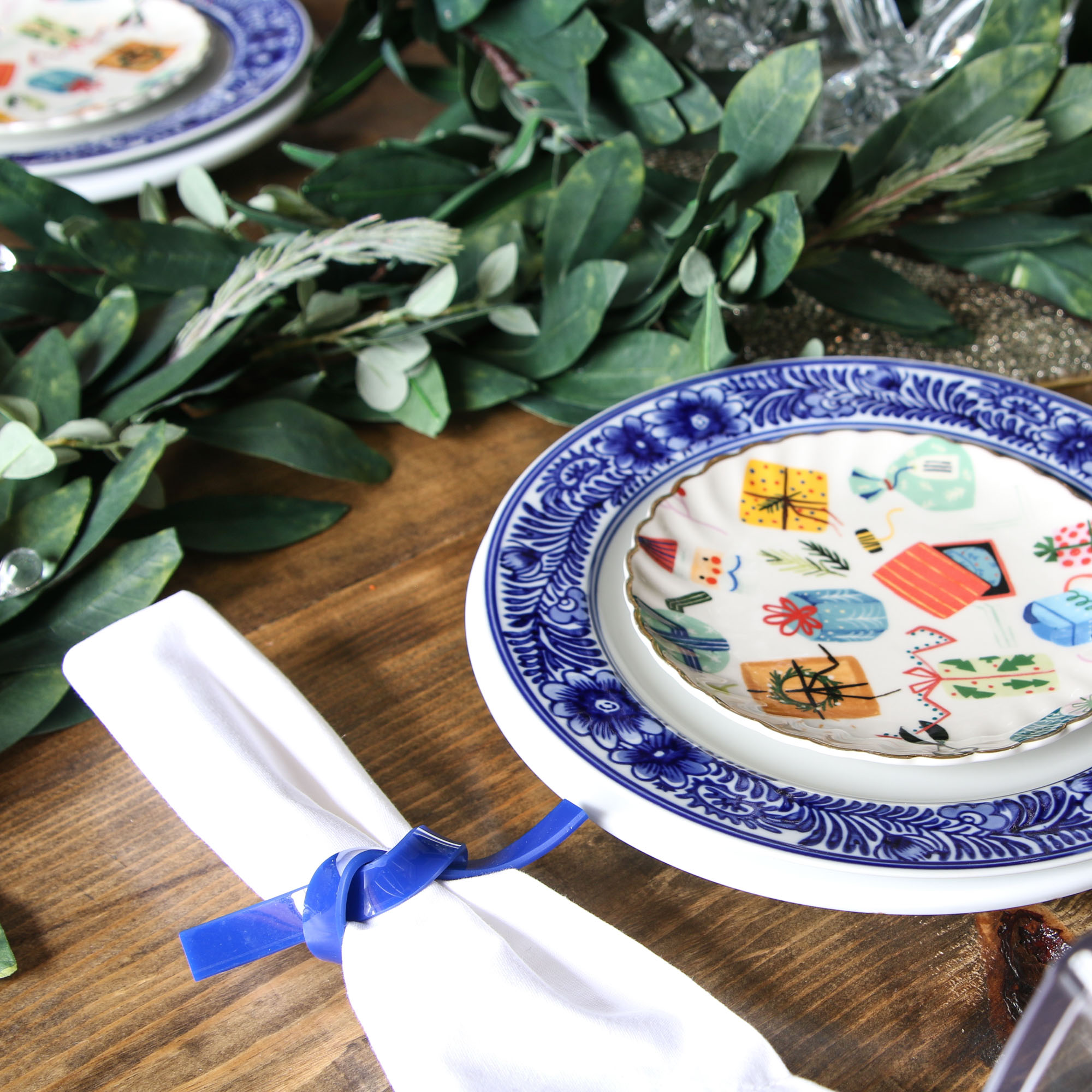 The Holiday Desert Plates, which are currently out of stock but could possibly come back, are another favorite, but these are an amazing second option (and on sale) and it was a hard choice between the two for me!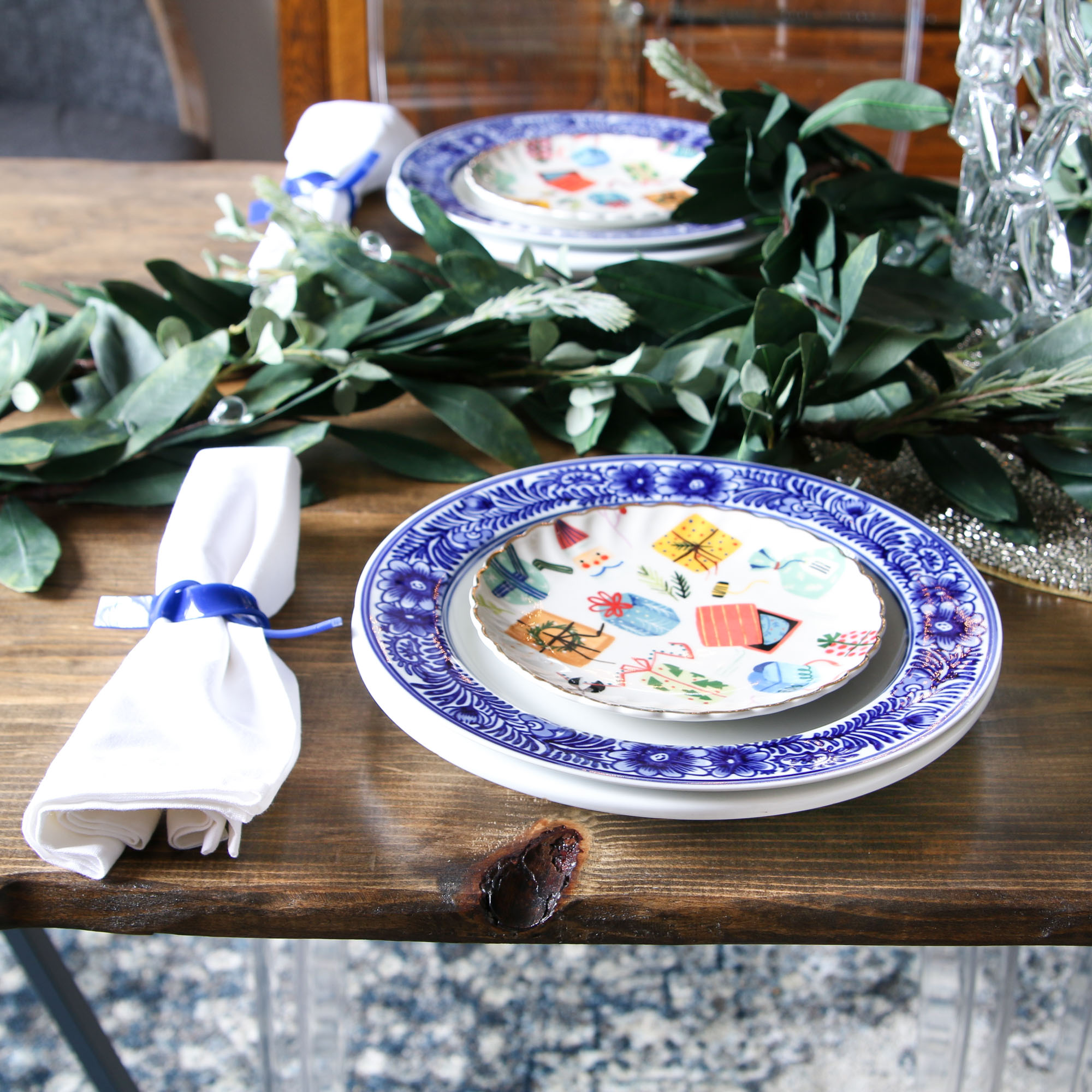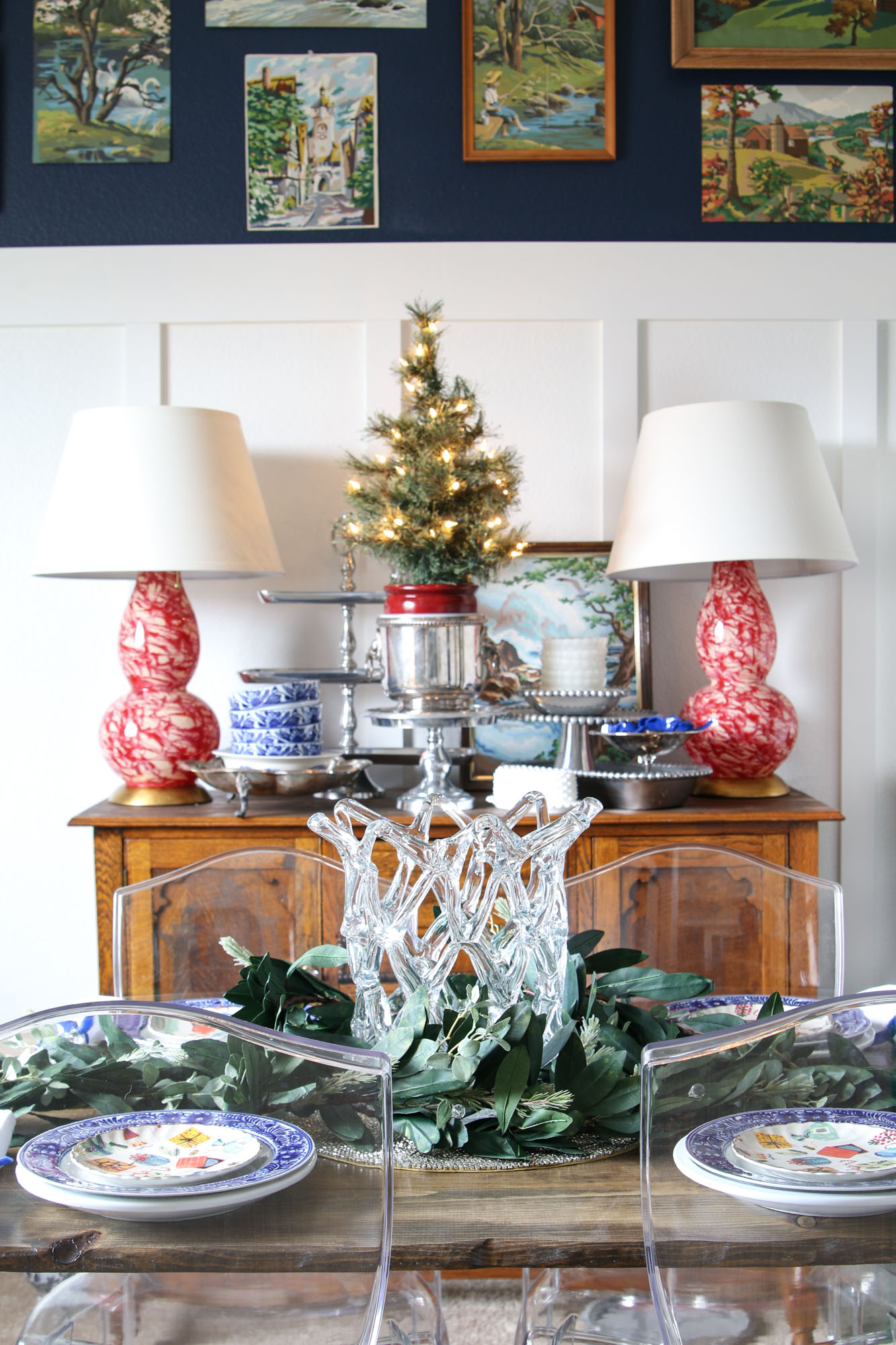 And how could I forget the bar cart?! It had to get prepped for some holiday entertaining!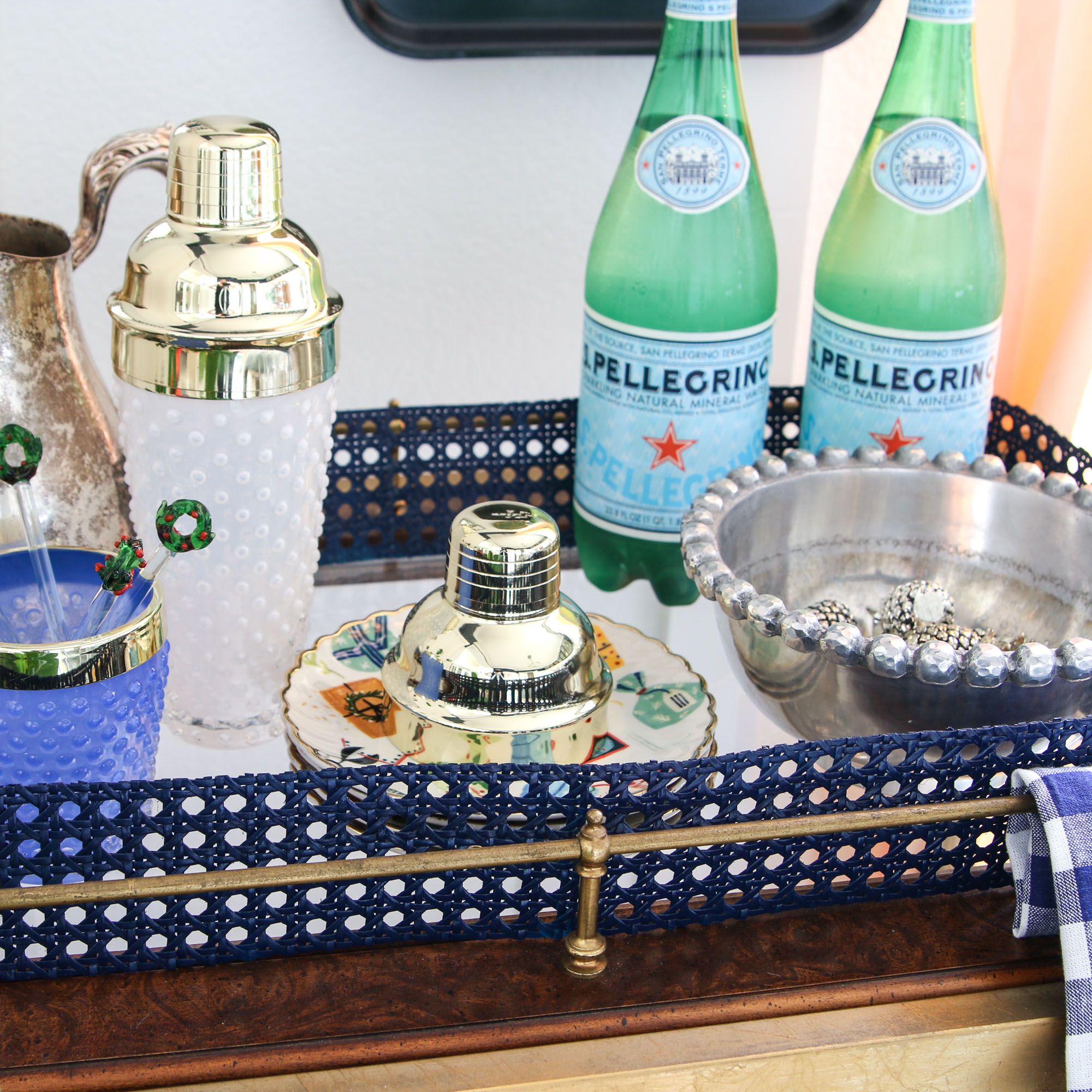 The drink shakers were a black friday present to myself.  Stop judging.  I saved so much money on everyone else it just made sense.   And the antique drink stirrers are about my favorite holiday decor ever!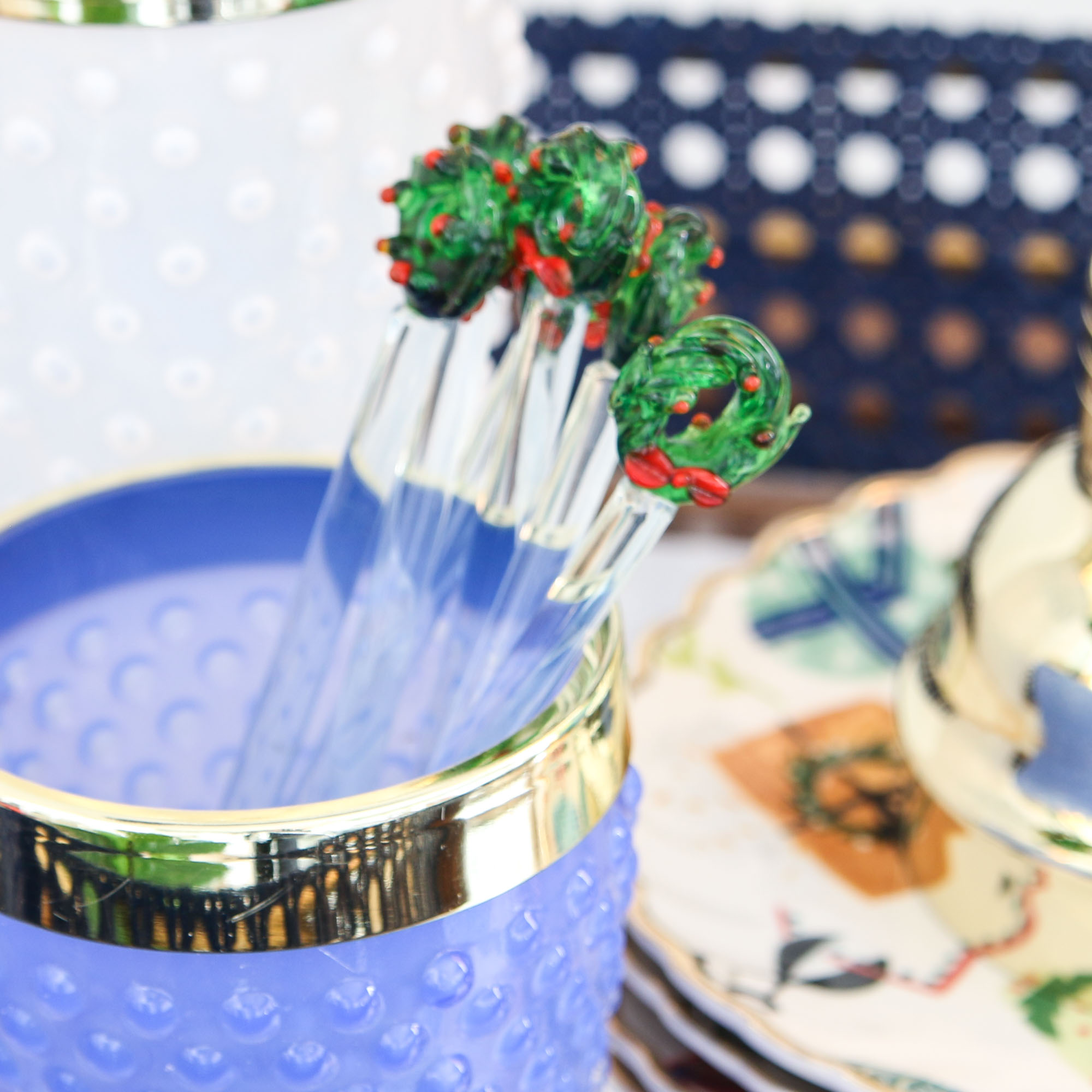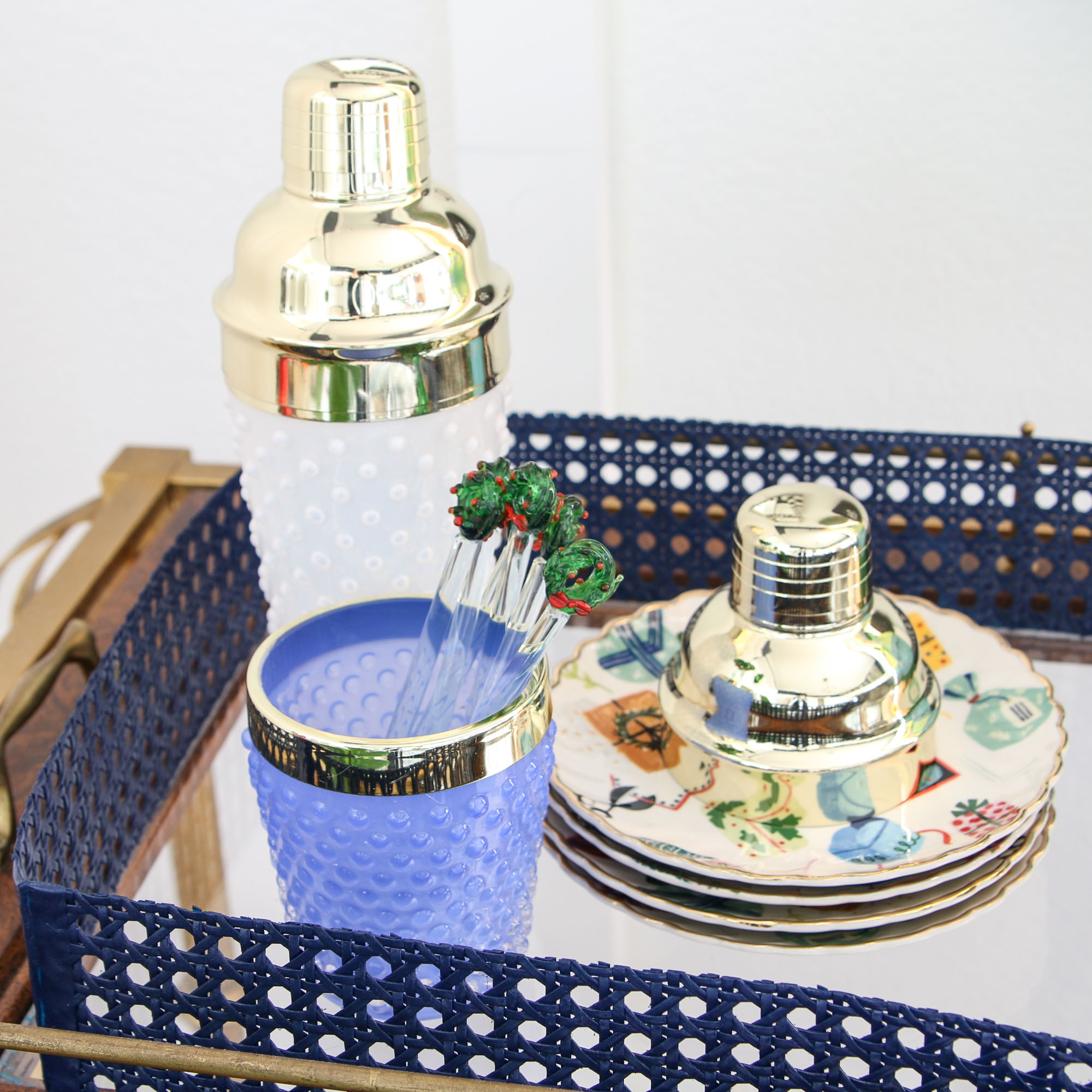 We are ready to have a beautiful dinner and then carry it into a Happy New Year and I wish the same to you all!
** Windgate Lane shares affiliate links so that products mentioned are found easily and does receive a small amount for purchases made through our site.  We appreciate the support!**
xoxo
B