**Affiliates may be present**
It's not always beautiful vignettes and roses around here.  I really love when fall arrives and have every desire to decorate with pumpkins and gourds and all that good stuff… but it's also sports and school and before I know it is time to decorate for Christmas!
So here's the nitty gritty… I've teamed up with some of my other favorite bloggers to show you the real deal! the shortcuts and the ugly truth!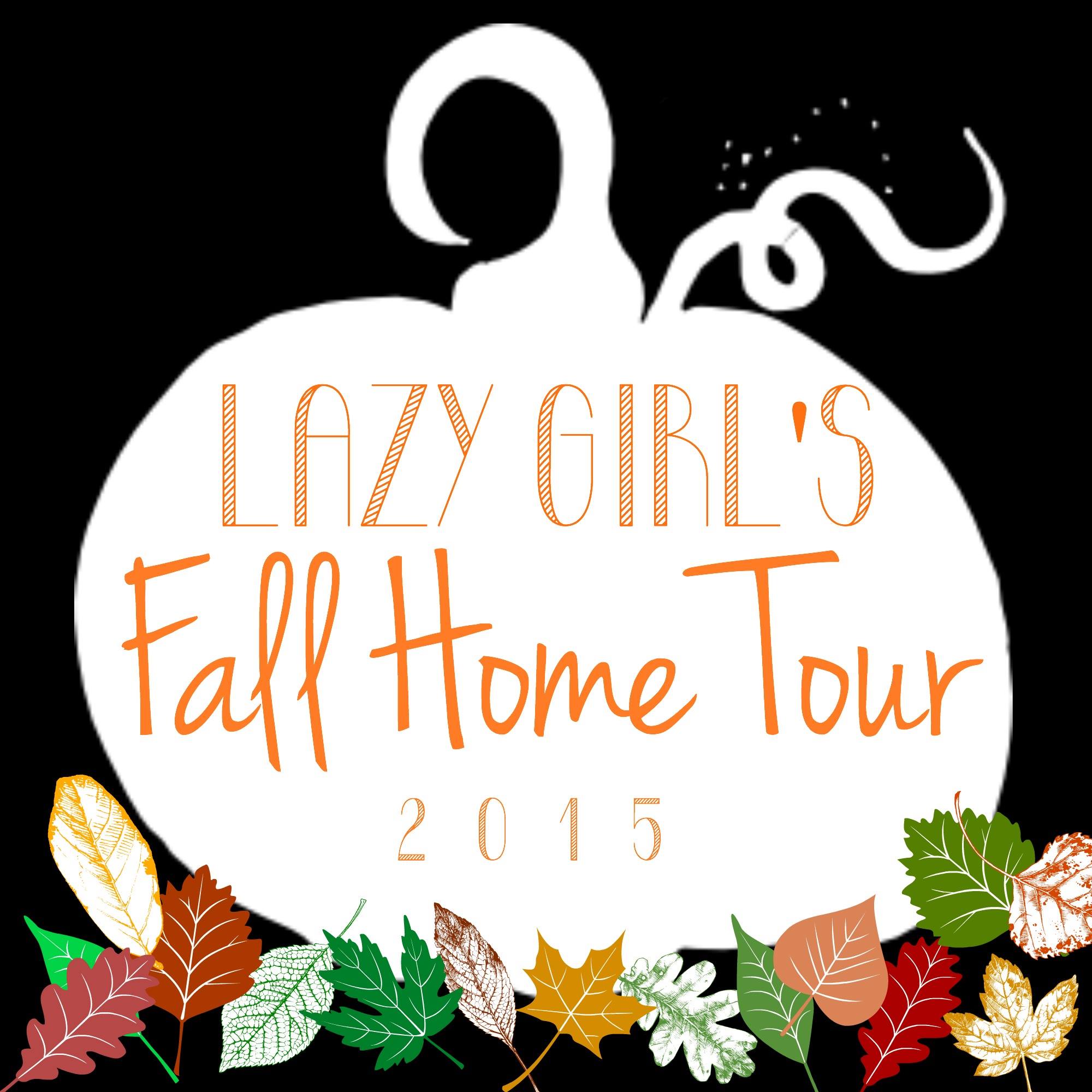 There are dirty secrets in blog land… and dirty is the key word.  The beautiful mantel you see there… yeah, it was covered in legos and trucks before I threw everything on the other side of the room to get the shot of the cute Fall Decor.  Now on one hand I feel a bit bad about the dishonesty of that- but on the other, you aren't coming to this website for a look at clutter!  You don't want inspiration on how to have your house look like crap… so that's just kind of the nature of the beast.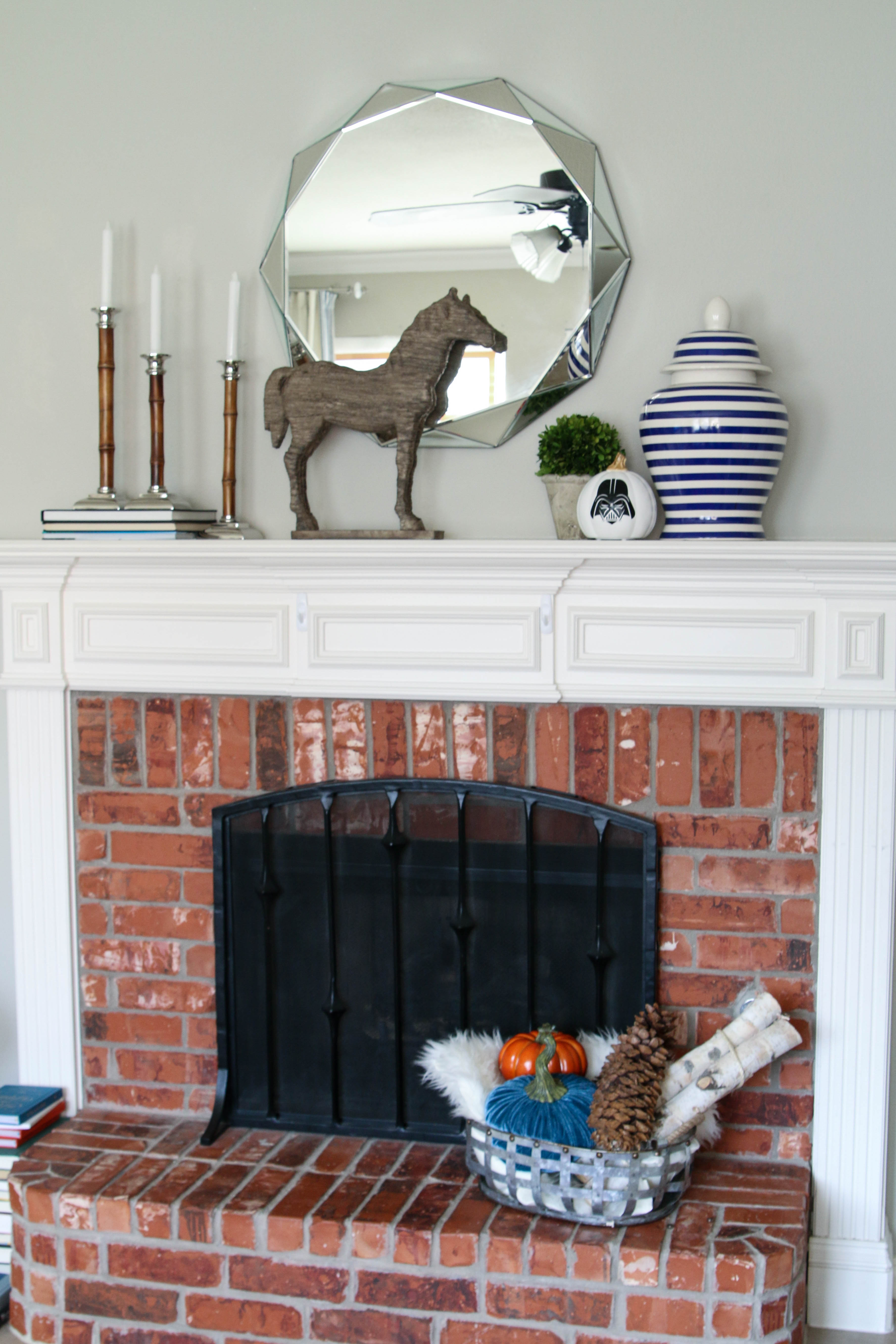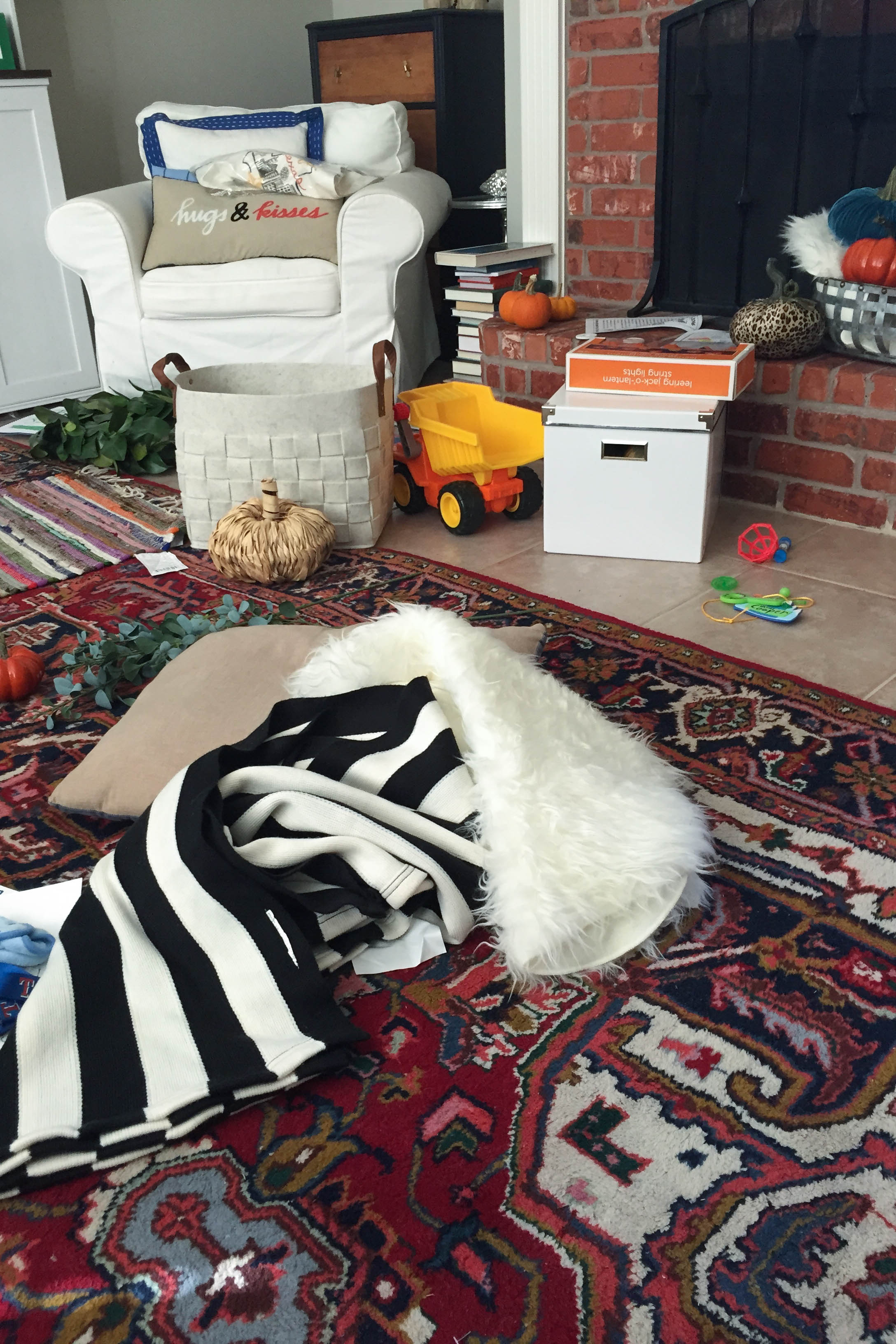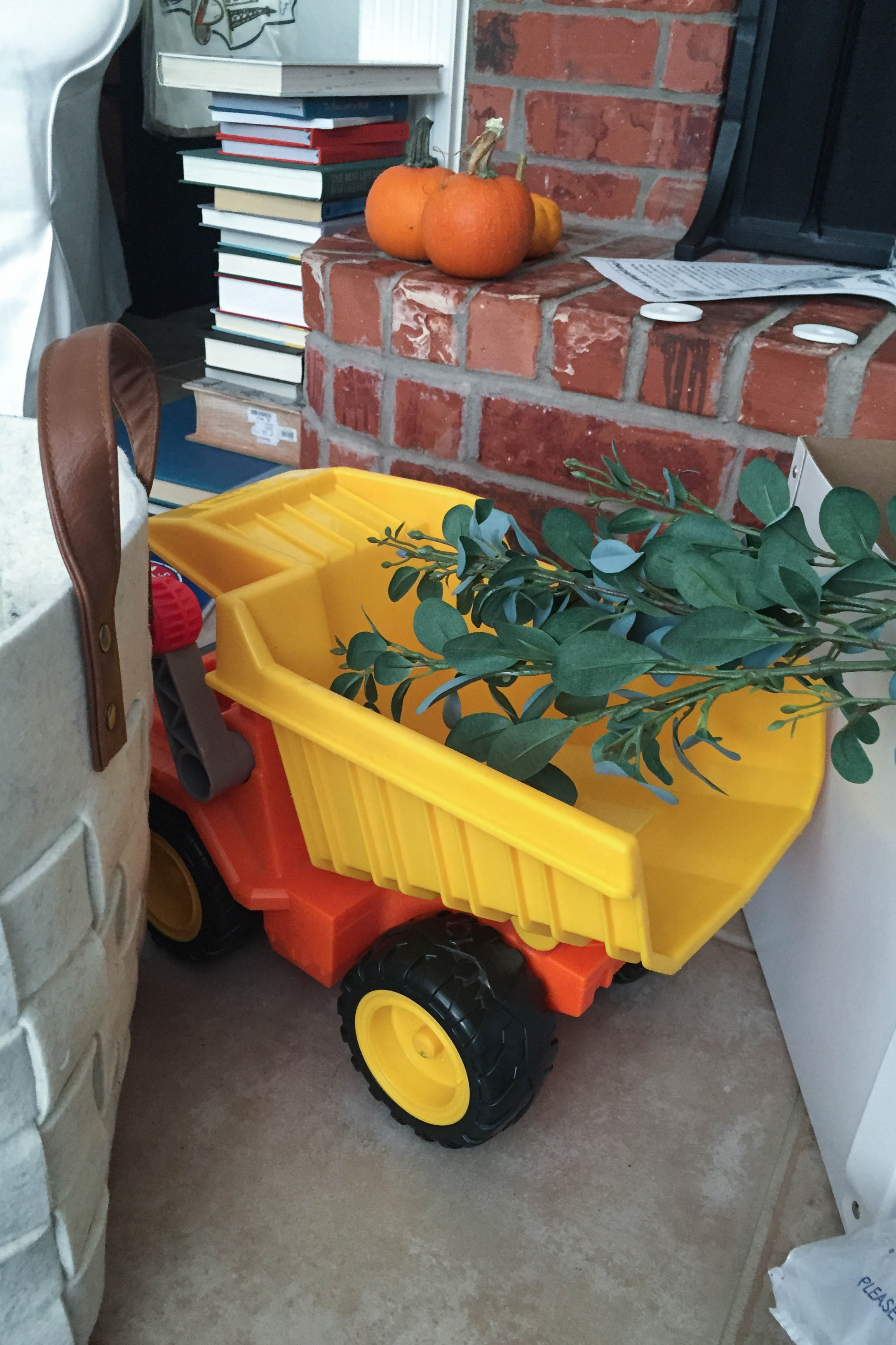 Just never mind all that chaos… unless you prefer the dump truck as a centerpiece.  But above the chaos I can still manage a little glamour shot 😉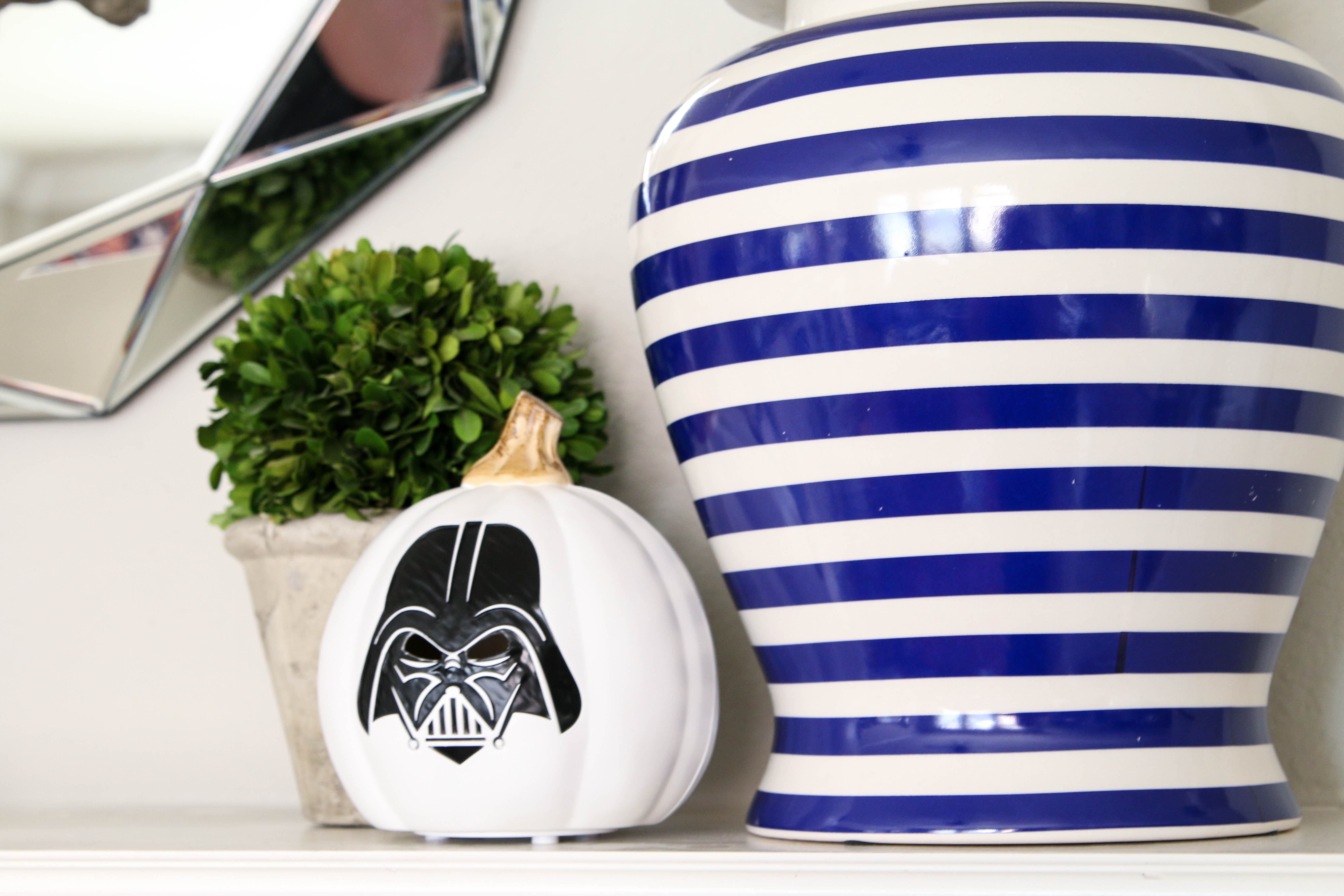 And why not coordinate with the rest of toys?! That Star Wars pumpkin was just a must!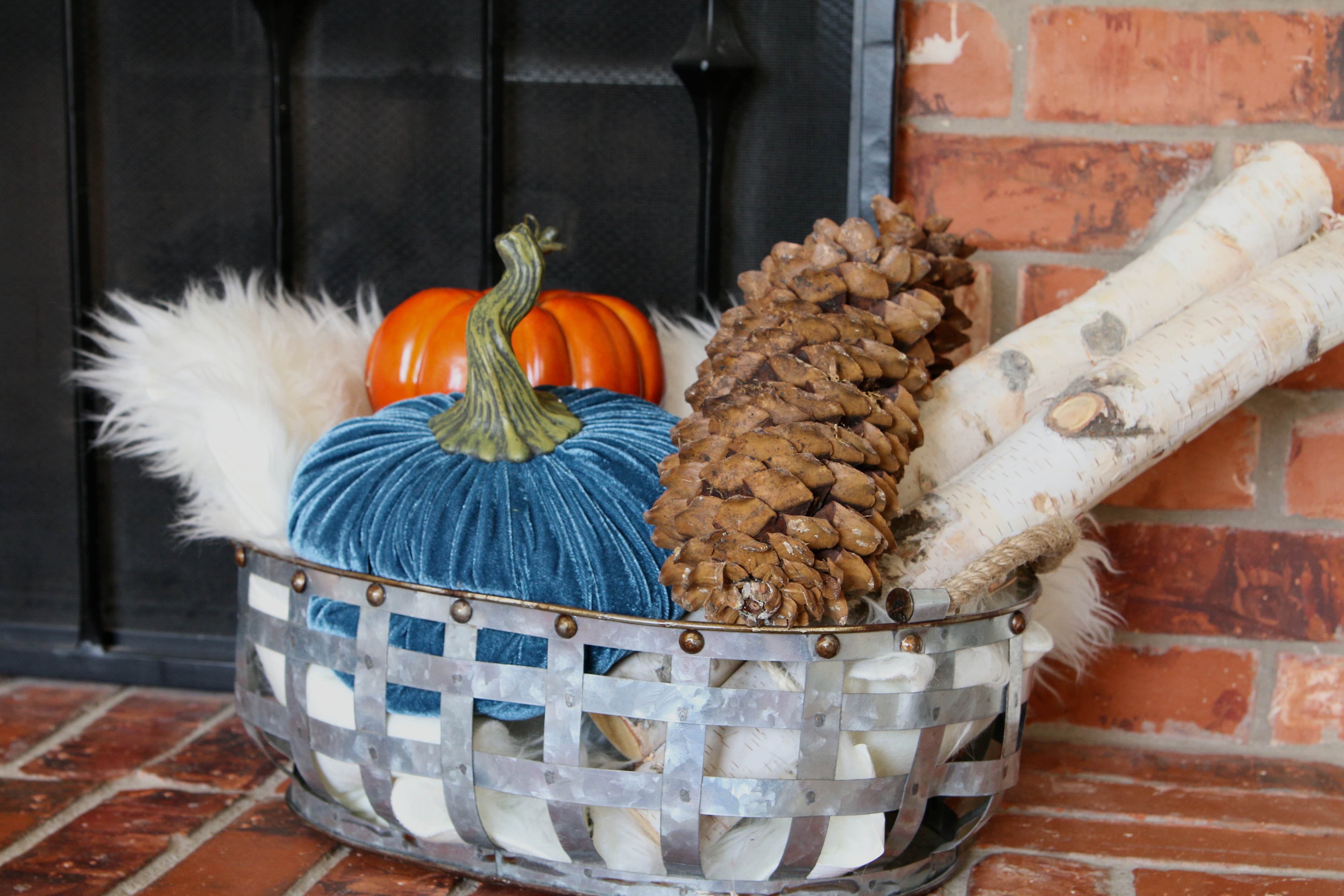 My other go to vignette area is the entry way.  It just make me happy to have a pretty entrance into our home.
Now really… this is where the lazy comes in! A couple pumpkins and some greenery changed the whole feel of the space… Lazy and wonderful! Texas Pillow was from here.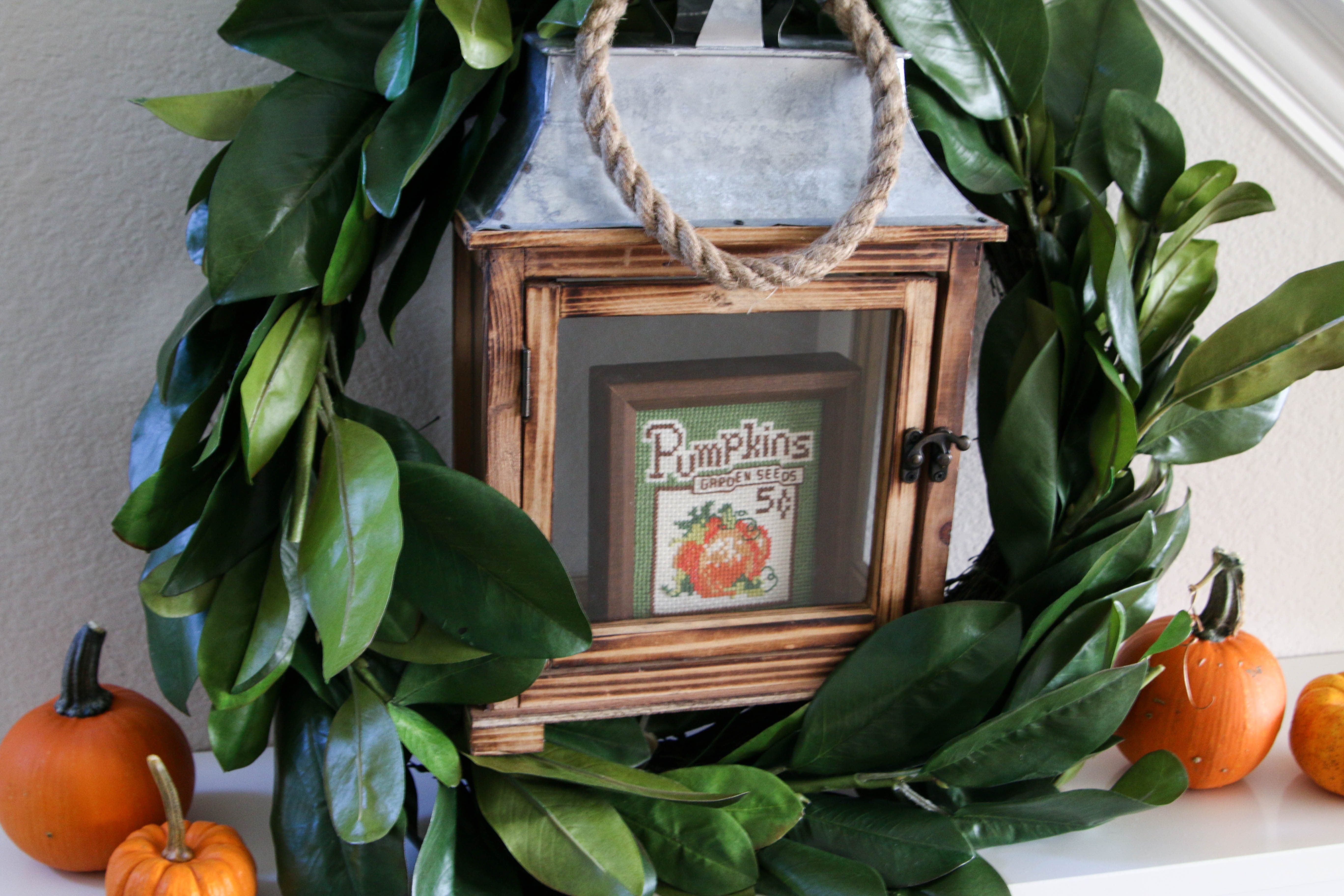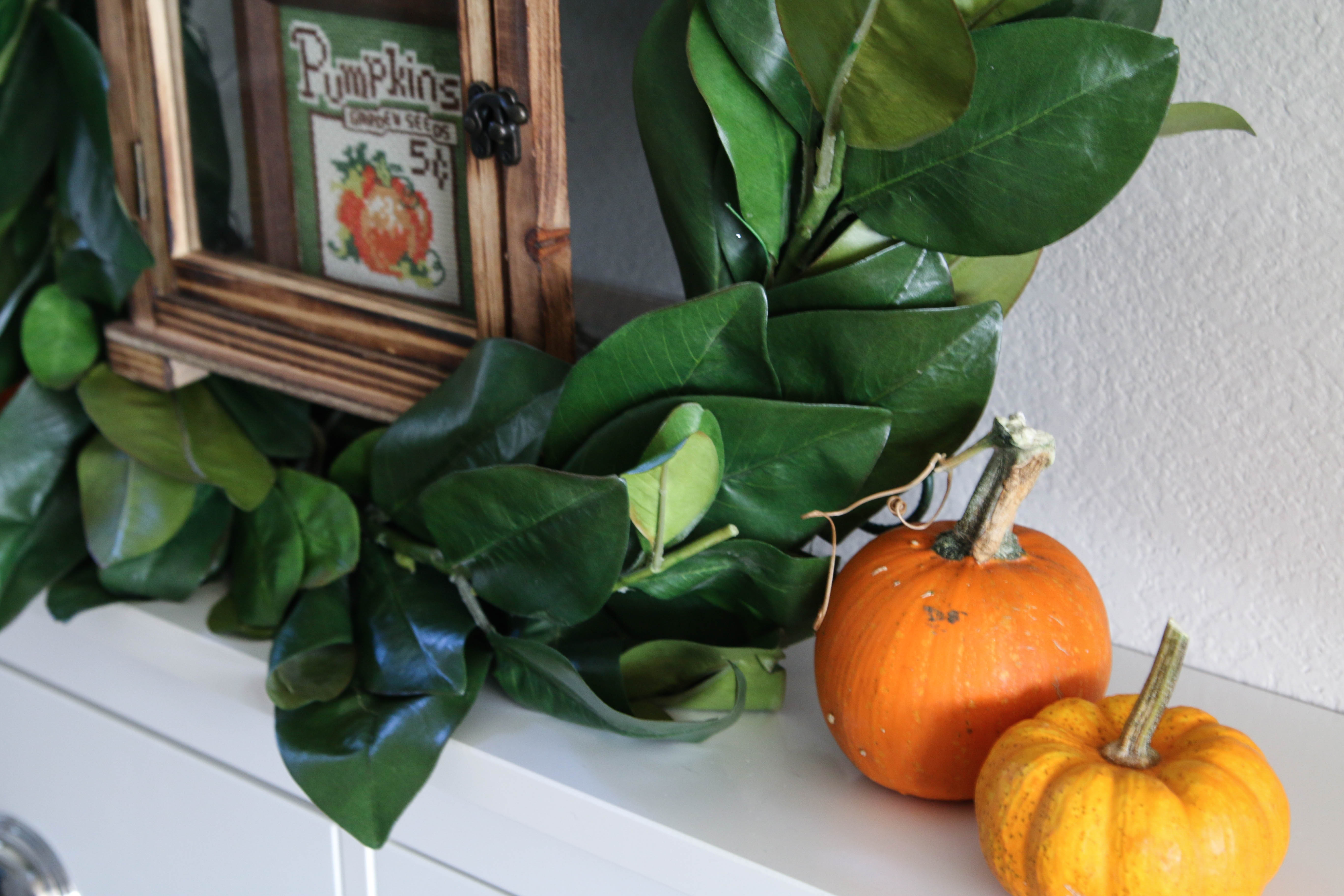 A couple other little faux pumpkins get scattered around as well just to fake the awesome fall decor…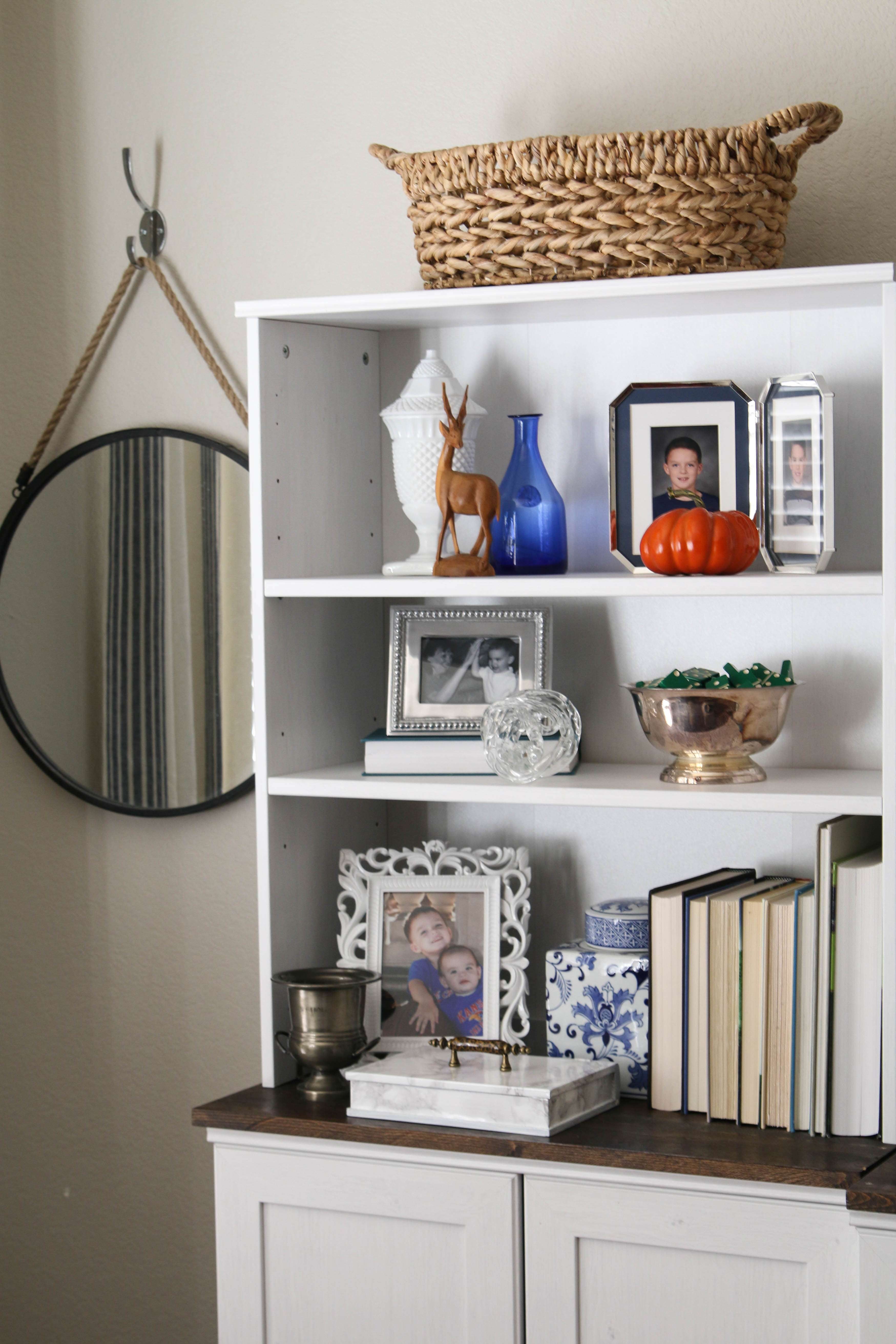 | Faux Marble Box Tutorial Here |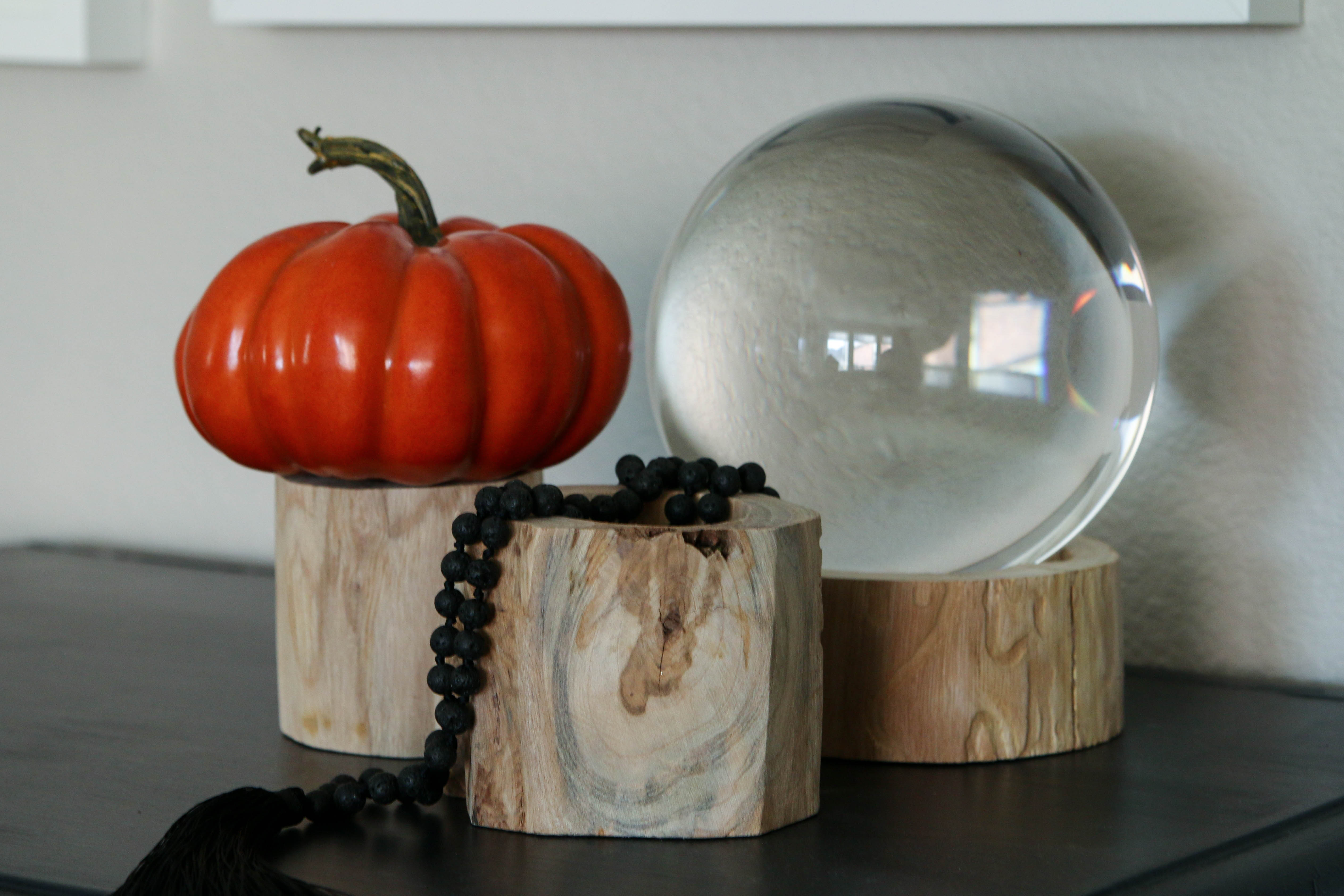 The only thing I purchased this year was actually found in the Christmas Decor at Hobby Lobby and I have to share because its a serious steal!  I have seen these pretty beads adorning vases and lamps floating around but have been less than thrilled with the prices- but I spied these wooden beads and scooped some strands up! $4.99 at 50% off was just fine with me!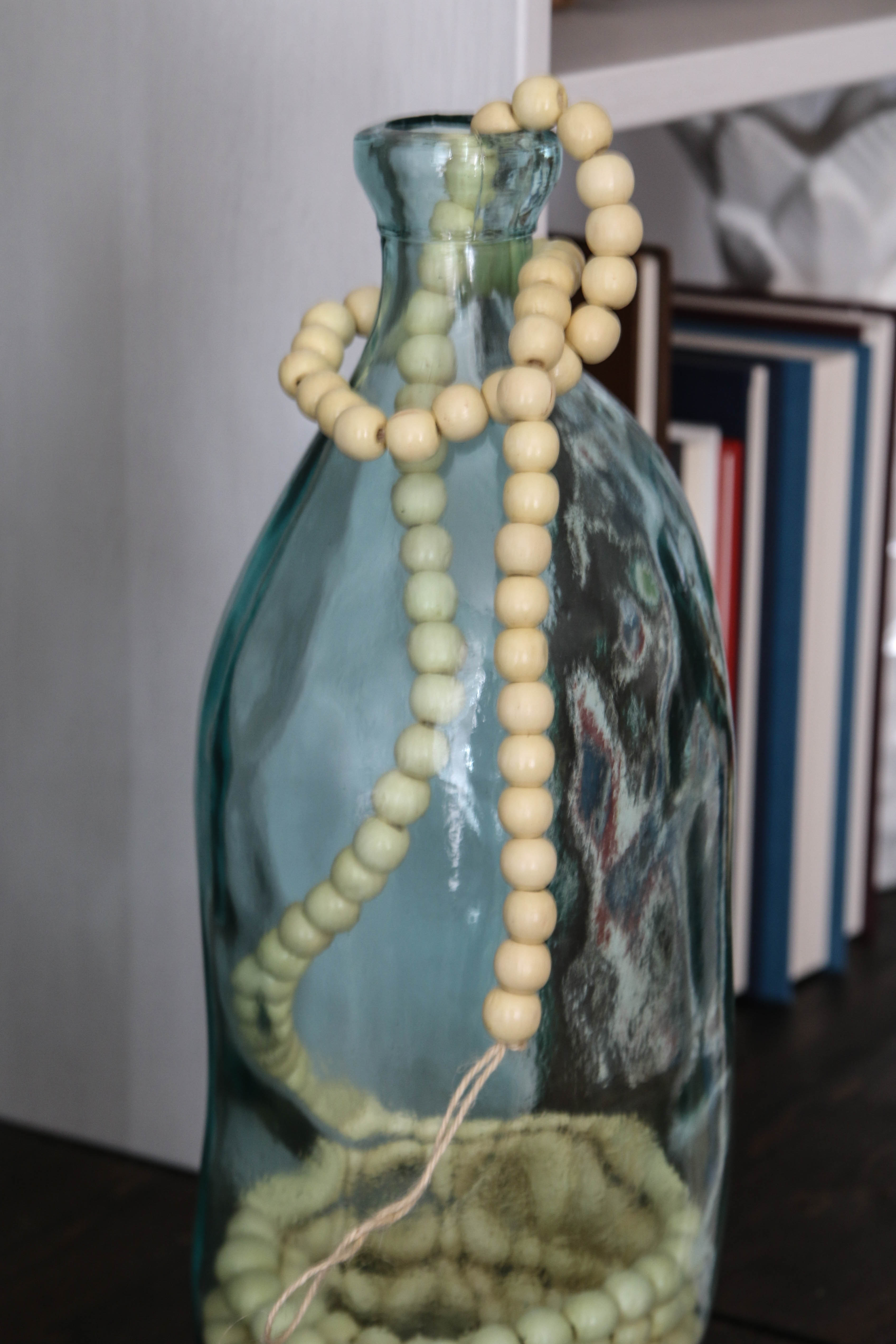 Pottery Barn has a couple that I love- but this price is waaaaay more my speed:) and if you wanted a different color well then grab your spray paint!
I hope you will jump through and check out these other fun Fall Tours! Or pin here to check them out later!
Fall Home Tours! 
| Ciburbanity | Heathered Nest | My Uncommon Slice of Suburbia | Chaotically Creative |
| DIY on the Cheap | Southern State of Mind | Dream Book Design | Domestic Charm |
Happy Fall Y'all!!
B