I have spent many years now telling my boys that you can not ever do drawings on the wall…. Well now I'm going to have to teach them the old saying- do as I say, not as I do!
A leak in our powder room forced my hand in finally doing away with the wallpaper in there.  But I really didn't feel like taking it off- been there, done that, not in the mood. (see previous posts here on light fixture and wall patch)
And the bland, neutral Before…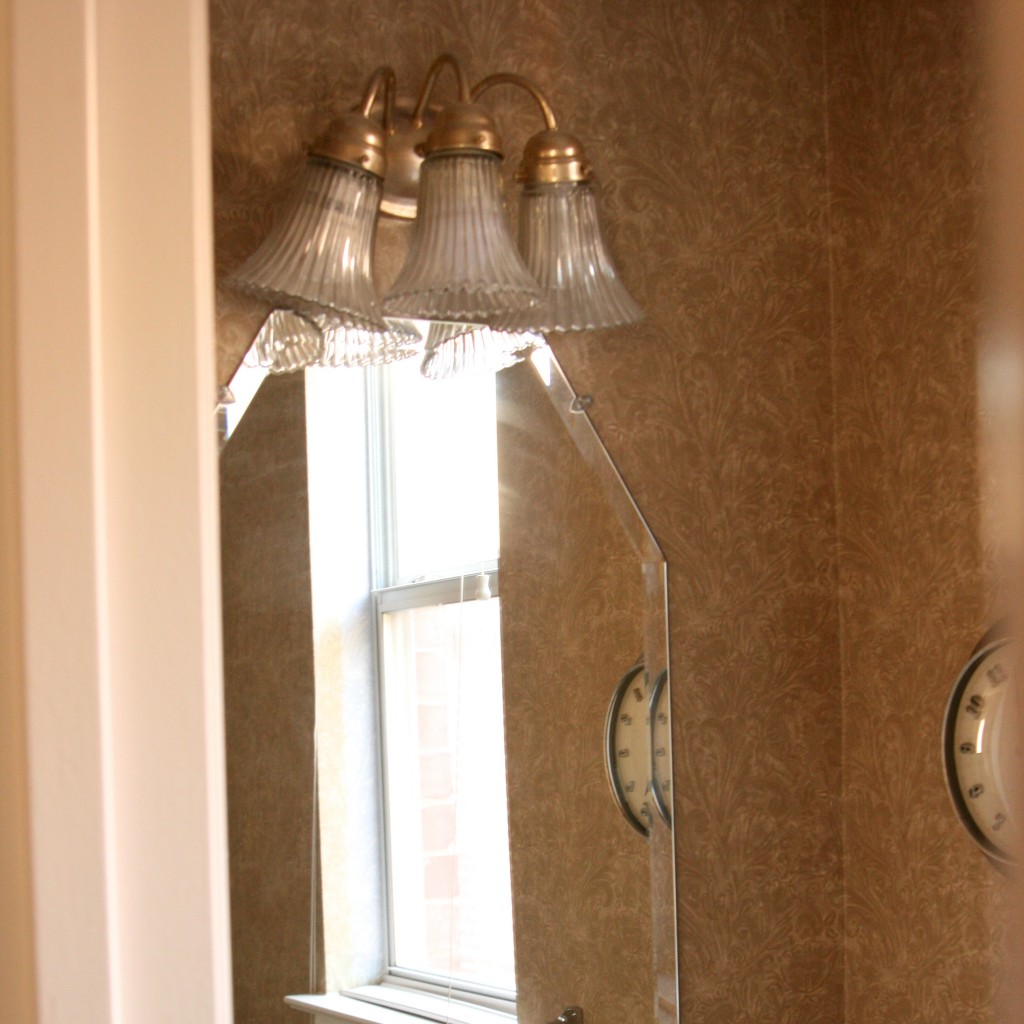 So I decided to paint over it- the method I used was to paint first with an oil based primer (stinks, wear a mask, especially in small spaces)- then I painted the room Benjamin Moore's Revere Pewter- same as in our family room and I had it left over:)
Once it was done, I was pretty pleased- but it was a bit bland and yes, yes… I can never leave well enough alone- so I decided I would try my hand at stenciling.  I finally decided on a Royal Design Studio Stencil called Contempo Trellis.  I loved it, but didn't want it too be overpowering in such a small space, so I decided to trace it.  First with a pencil, then with a white, Water-based Sharpie.  It wasn't going to look perfect, but I prefer interest over perfection;)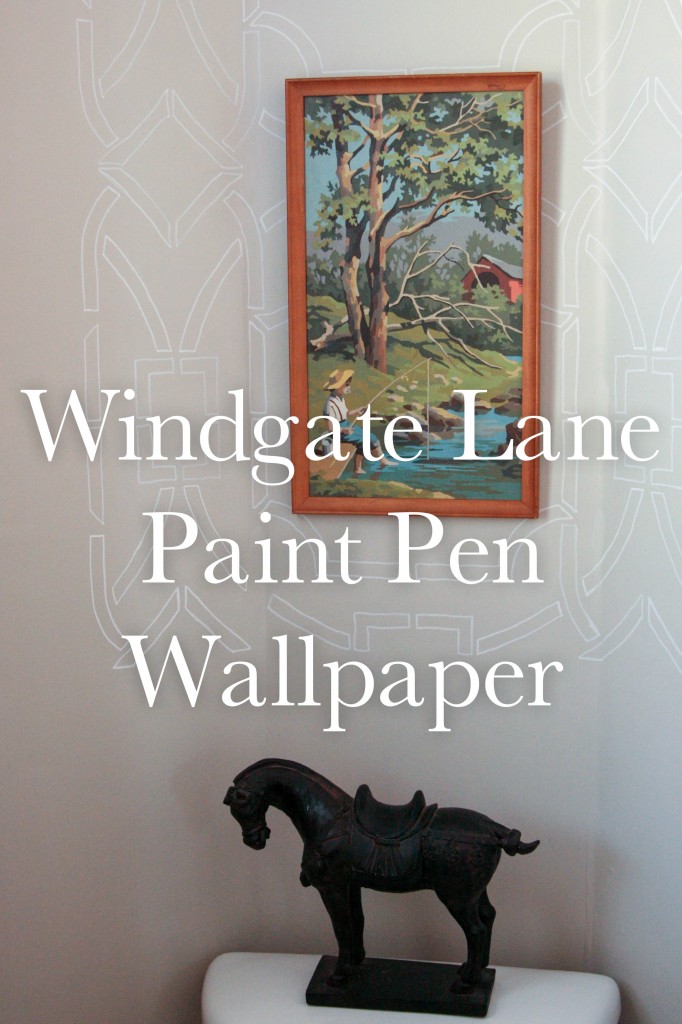 There were sections that I used only parts of the stencil on because I wanted it to fit the awkward wall spaces more uniformly and it added even more character to the room!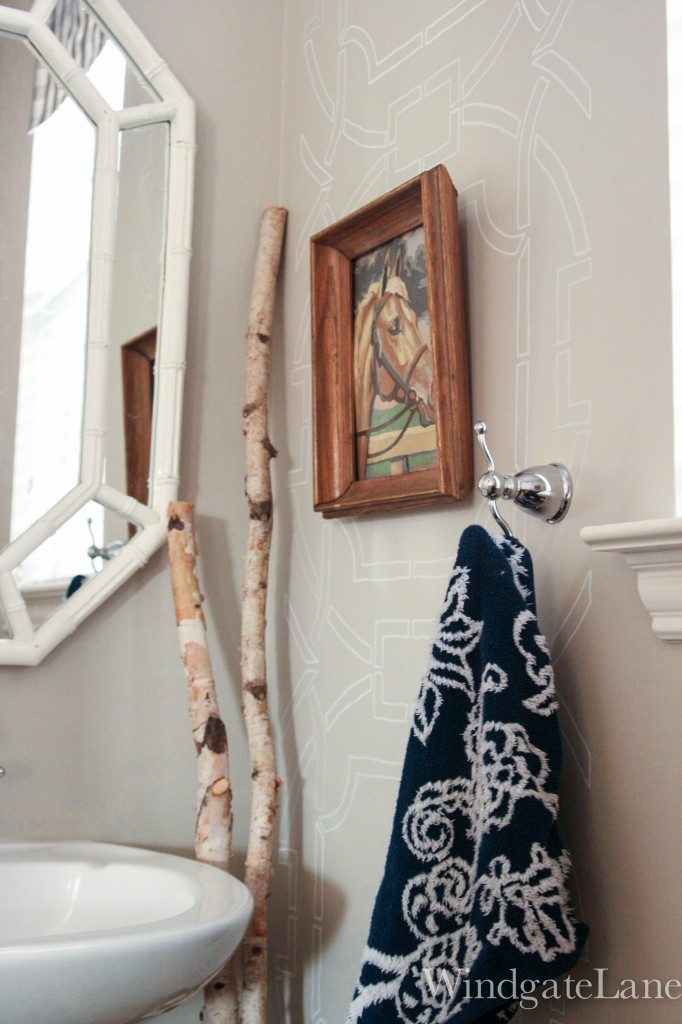 Because I always like to mix the old in with the new, I added some of my antique paint by numbers paintings- and I love the wood tones mixed in with the cool gray of the walls.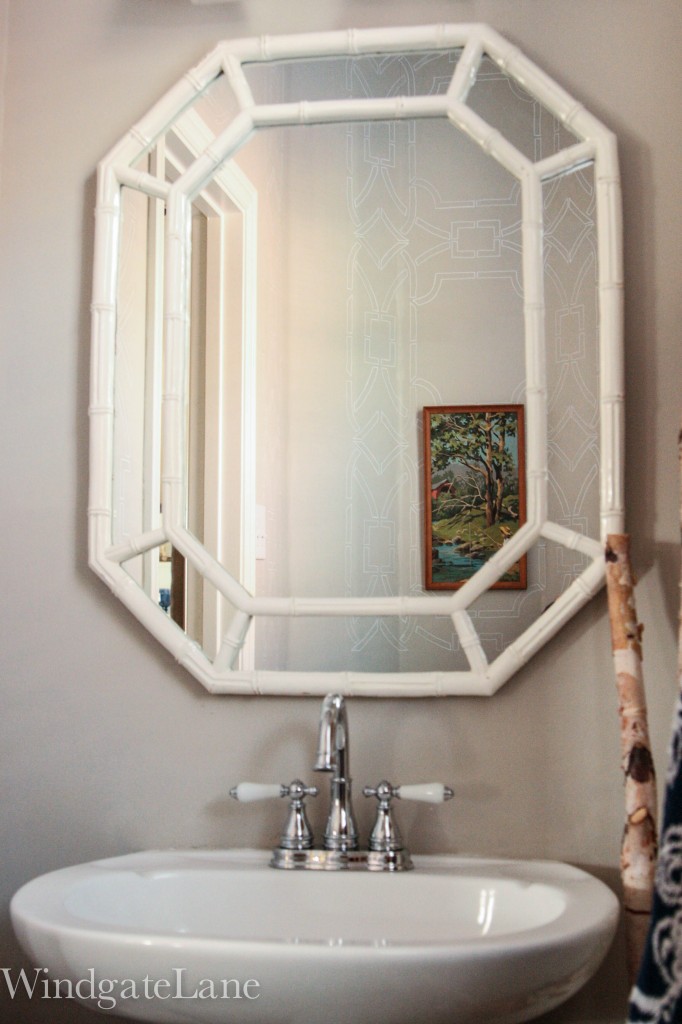 In a boy house, it is vital to have toilet paper at the ready, and since there is zero storage in our home, I decided, why hide what we all need?!  This pretty, antique milk pail makes the toilet paper fancy;)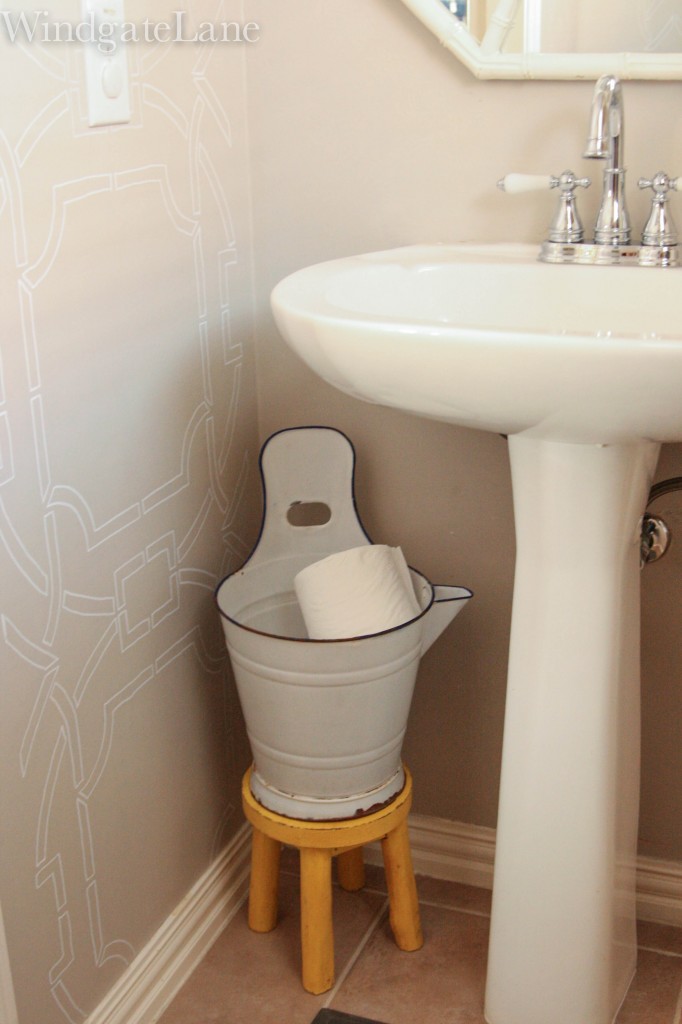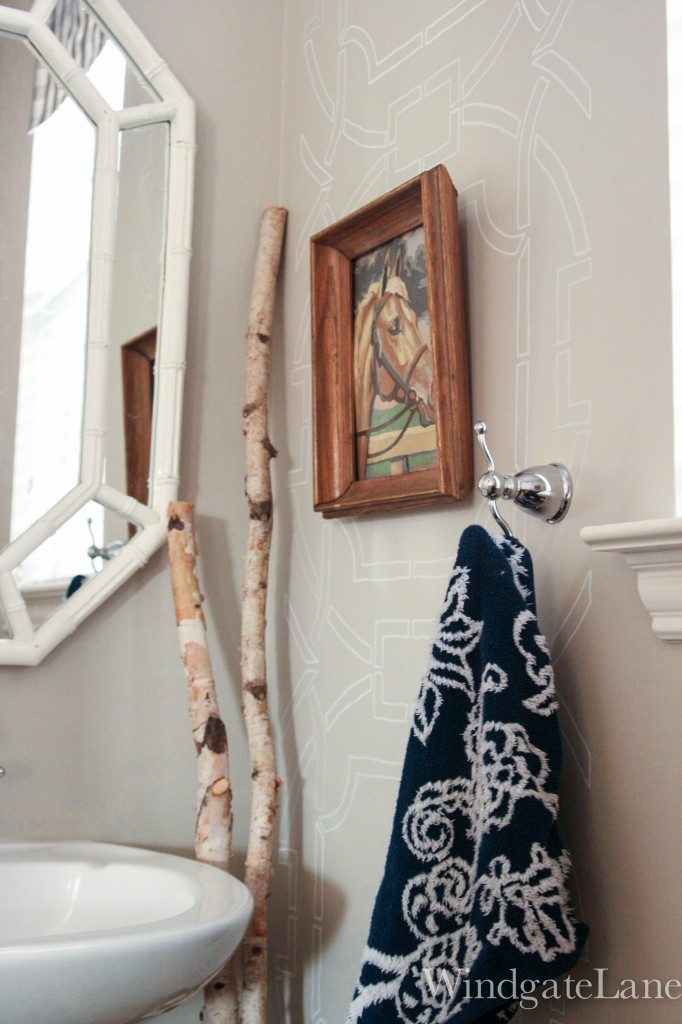 and a better detail shot…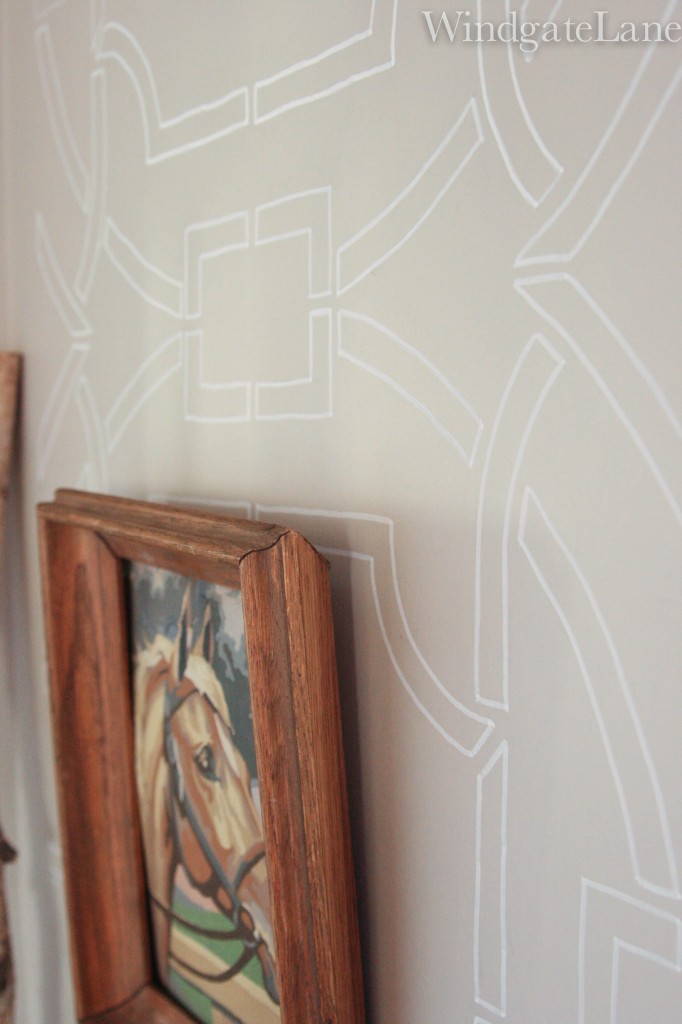 Yes- this was picture overload! I will share a source list later this week!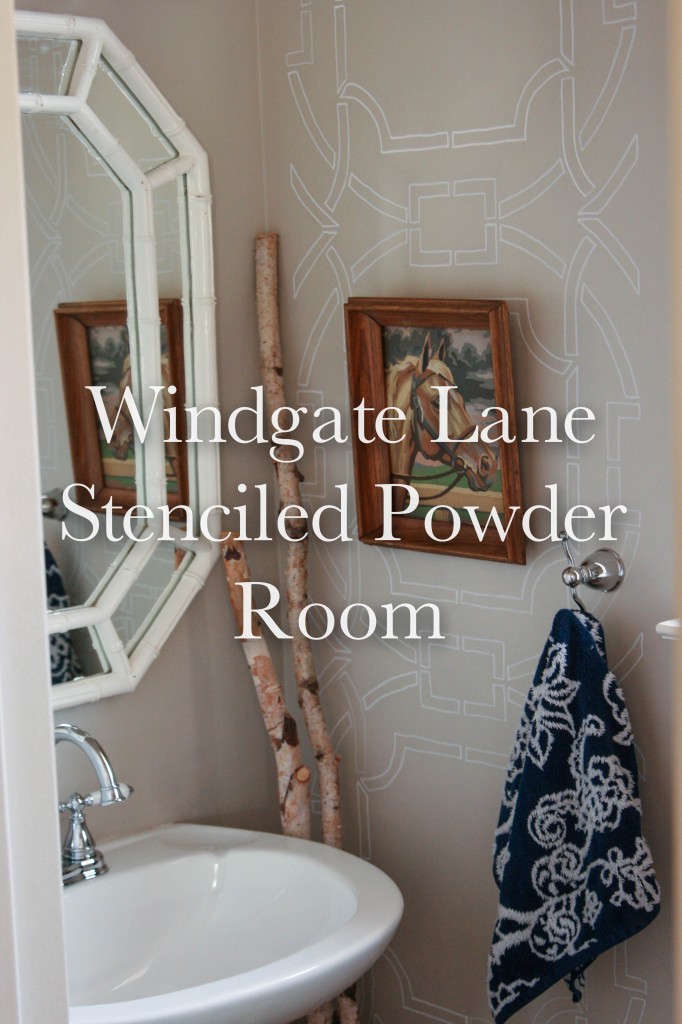 Hope your day was wonderful!
xoxo
B
Linking To: